Special events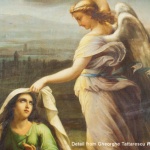 Conferences, exhibitions, and diplomatic events that make our programme even more flavourful and diverse.
Events archive

The Romanian Cultural Institute and the Romanian Embassy warmly invite you to celebrate The International Children's Day with an all time classic, Ion Creangă's 'Capra cu trei iezi' ('The Goat and Her Three Kids'), a spectacular puppet show by The 'Luceafarul' Theatre in Iaşi. Children and adults alike,...
20 - 21/05/2017 @ Romanian Cultural Institute, 1 Belgrave Square & Wembley Library, Brent Civic Centre

After a successful start and lots of enthusiasm from our students, RCI London's recently launched Romanian language course continues with the next installment of fun activities and language discoveries. Taught by the highly-experienced Laura Manu at the welcoming premises of 1 Belgrave Square, the second module provides a thorough...
06/03 - 22/05/2017 @ Romanian Cultural Institute, 1 Belgrave Square, London SW1X 8PH