Photo & Video Gallery
Here you can find photos and clips from our past events.
East Meets East (28 April - 6 July): Director Radu Muntean and actress Anamaria Marinca together with our partners from Four Corners and the youngsters from the six Olympic boroughs working for a short film, which will premiere on the 6 July at the East End Film Festival.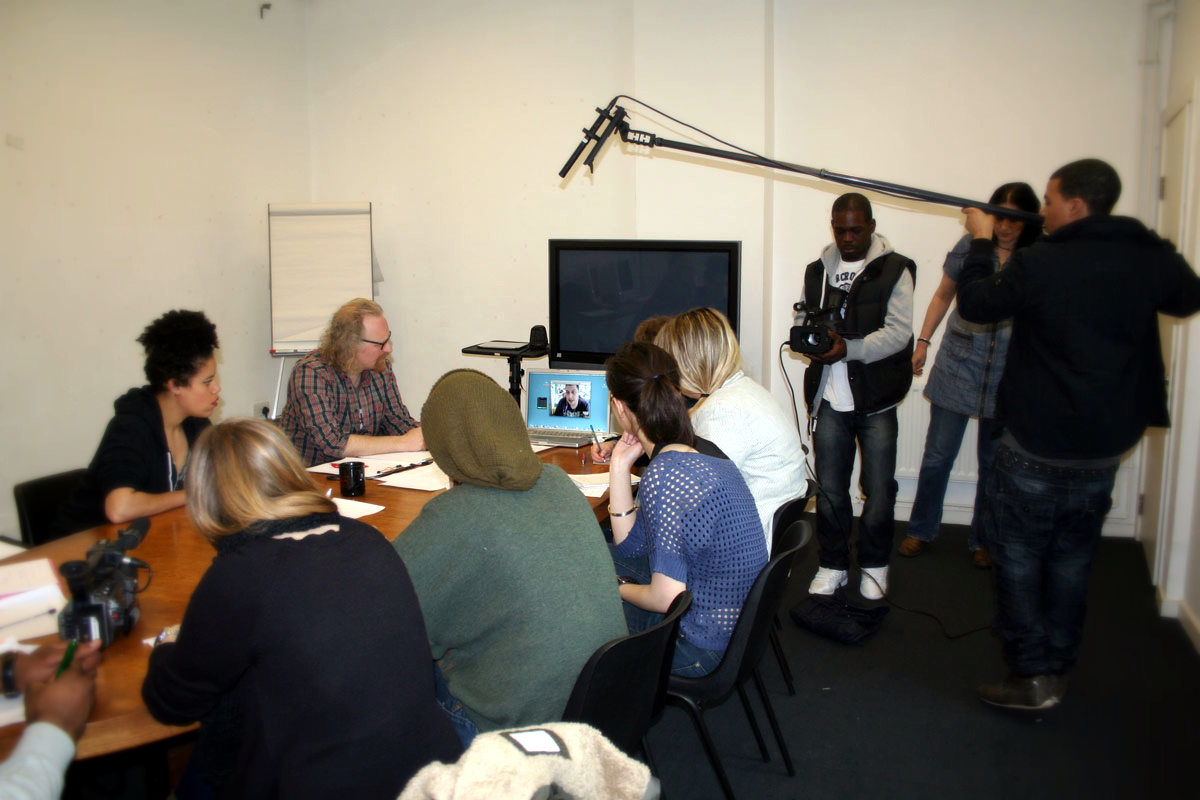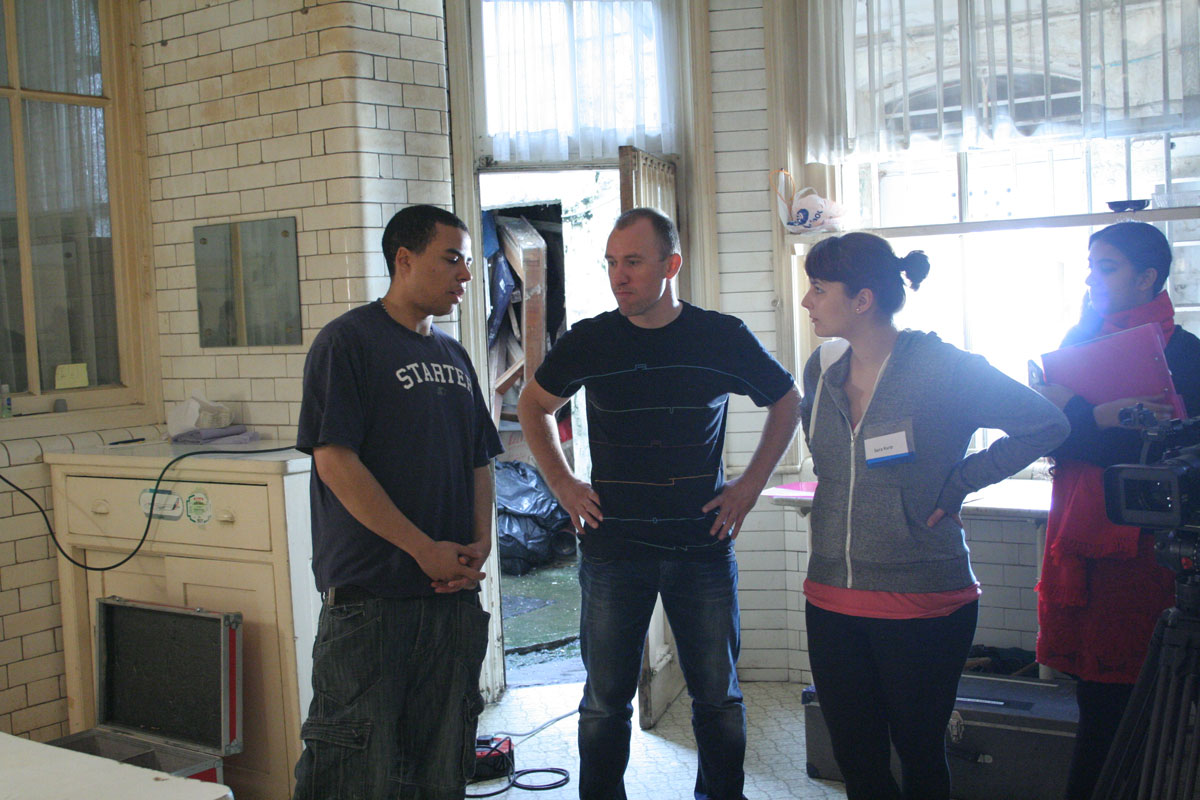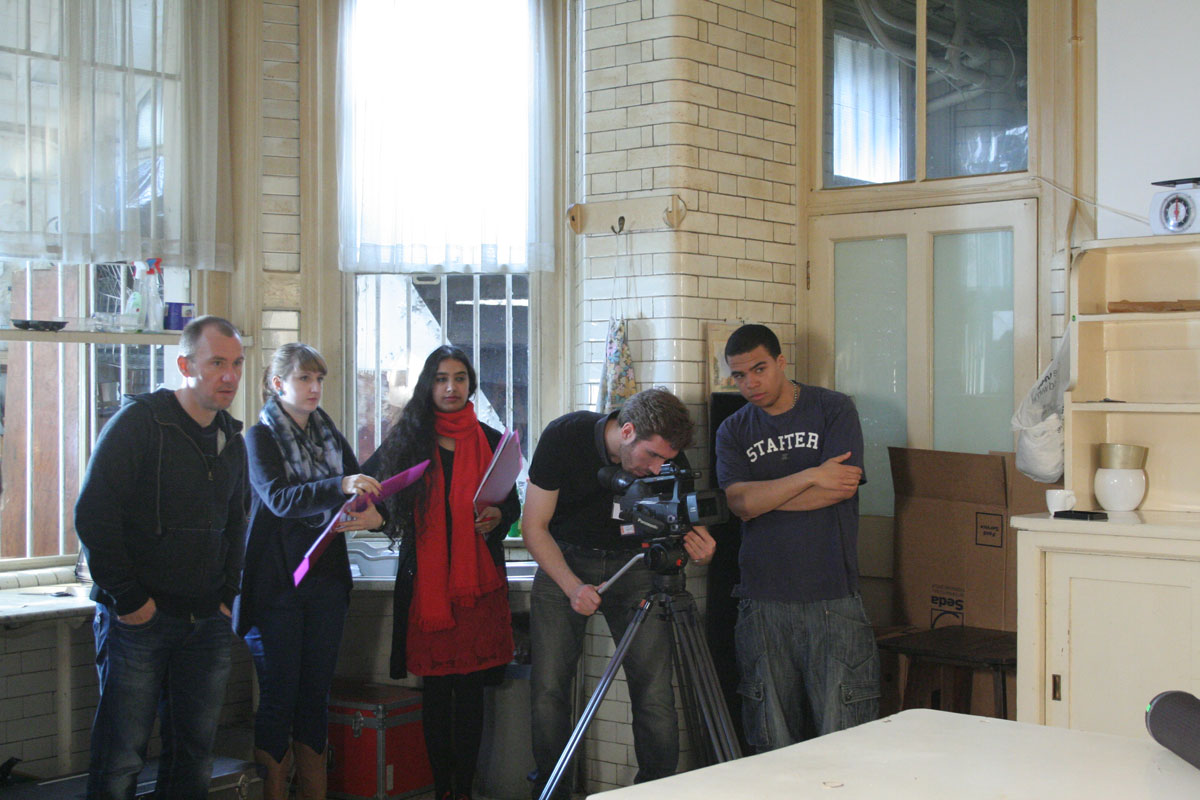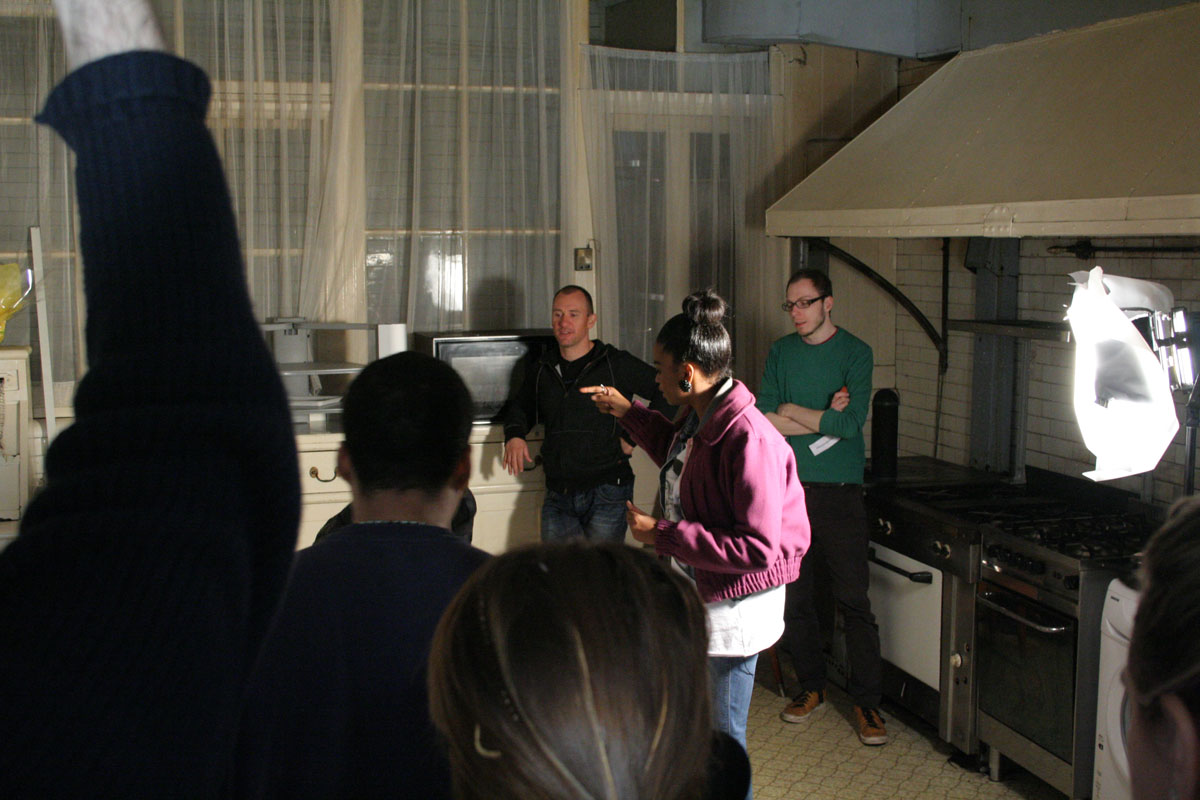 The ROlympians – Opening of the Romanian Cultural Programme during the London 2012 Olympic Season (29/05 – 26/07/2012)

HE Dr Ion Jinga, the Ambassador of Romania to the United Kingdom of Great Britain and Northern Ireland and Mr Ivan Patzaichin, multiple Olympic champion attended the opening ceremony as special guests.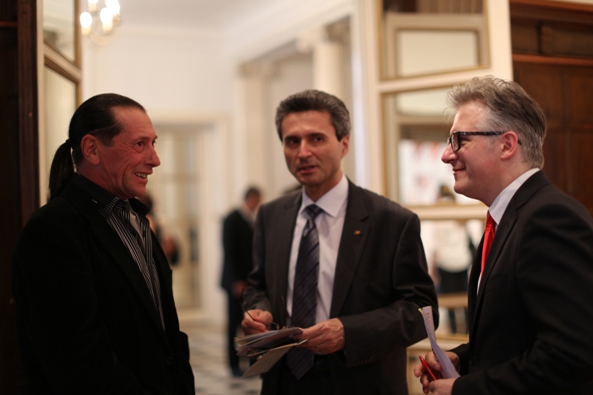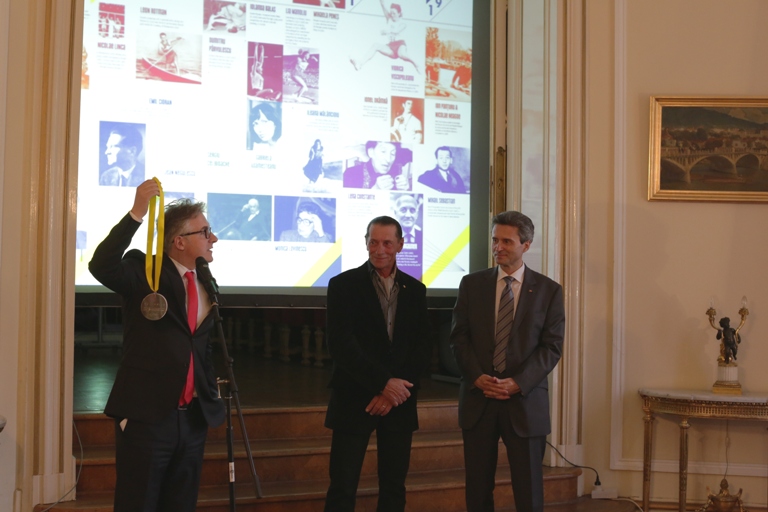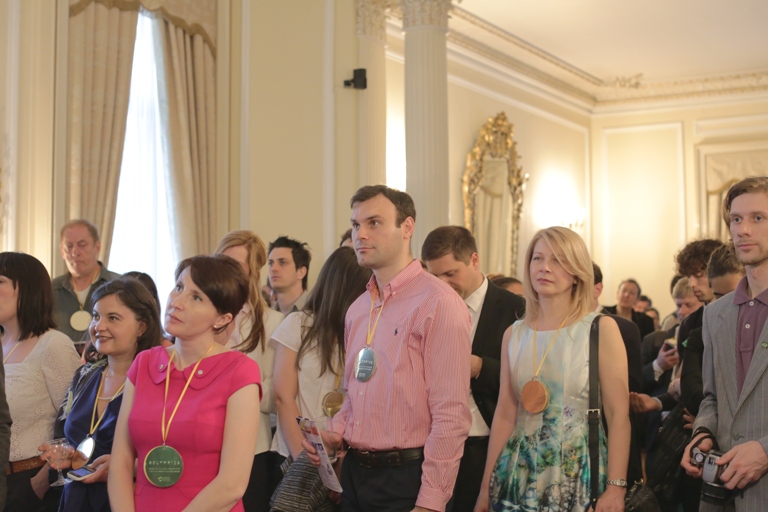 Winning Words: Poetry and Sport (11/06/2012) Romanian Olympic champion fencer Laura Badea and British and American Olympic gold medalists Tanni Grey Thompson and Chris Holmes read and discussed classical and contemporary poetry, accompanied by the Denys Baptiste Jazz Quartet. The evening was hosted by BBC sports personality Clare Balding.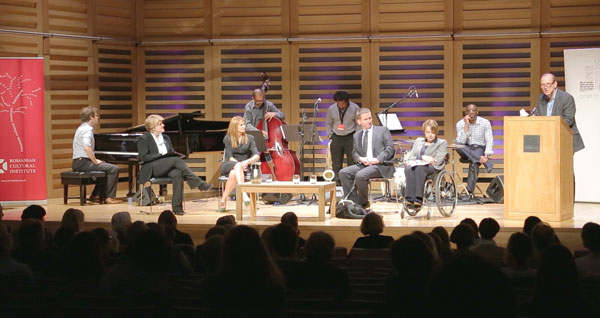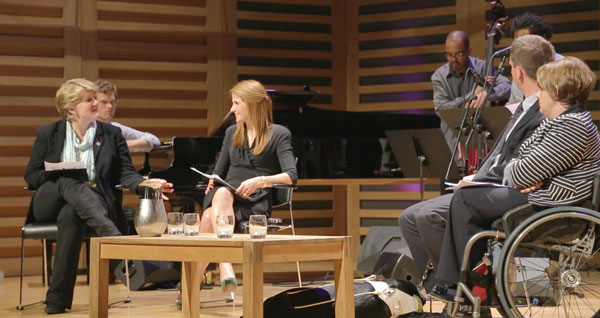 Minimal Complexity by Vlad Tenu (25/06 – 03/08/2012 at Central Saint Martins)

Award-winning Romanian architect Vlad Tenu exhibited at London Festival of Architecture, a citywide celebration of architectural and design talent in the UK capital. Composed of 2368 laser-cut gauge aluminum pieces, Tenu's large-scale sculptural installation 'Minimal Complexity' is a product of architectural research focused on the form-finding and fabrication of minimal surface structures.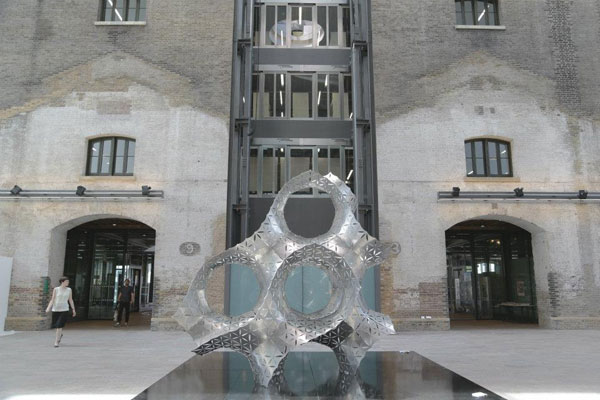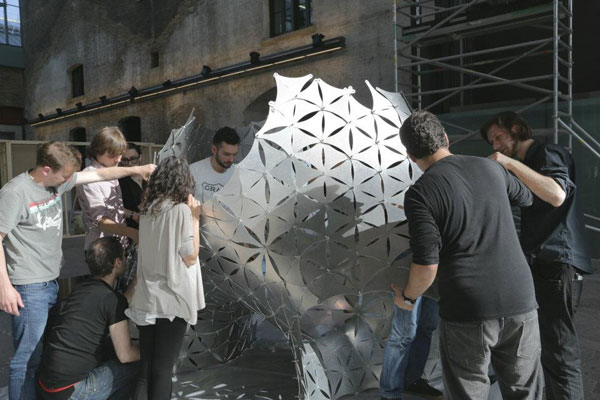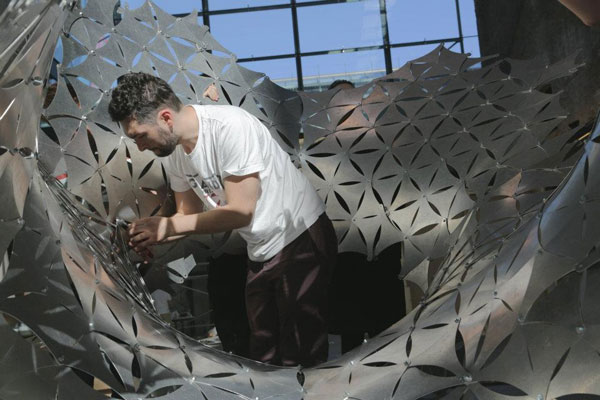 A sneak preview of the Shakespeare's Poetry event at Kings Place - 2 July 2012

Two of the best Hamlets of all time, Michael Pennington and Ion Caramitru OBE, joined by Graham Henderson from Poet in the City.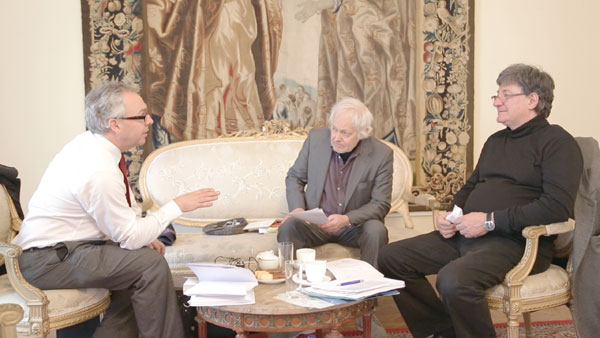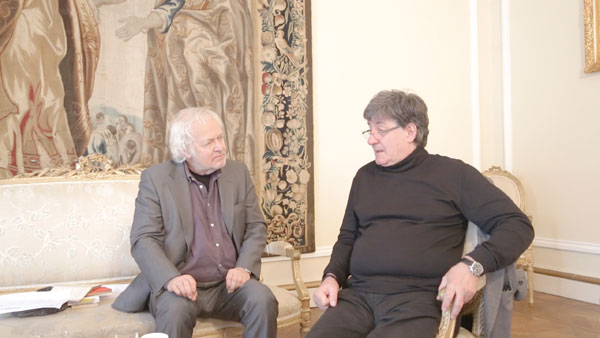 Dan and Lia Perjovschi at The Wide Open School (27 - 29/06/2012 at Hayward Gallery)

Acclaimed artists Dan and Lia Perjovschi taught this summer at the Hayward Gallery, alongside over 100 artists from 40 different countries coming to London to establish a temporary refuge for lateral thinking: the Wide Open School. The renowned Romanian duo Dan and Lia Perjovschi led group discussions on geographies and public life, empowering participants to develop their own ideas and to rethink how to use books, mass media, everyday culture and art.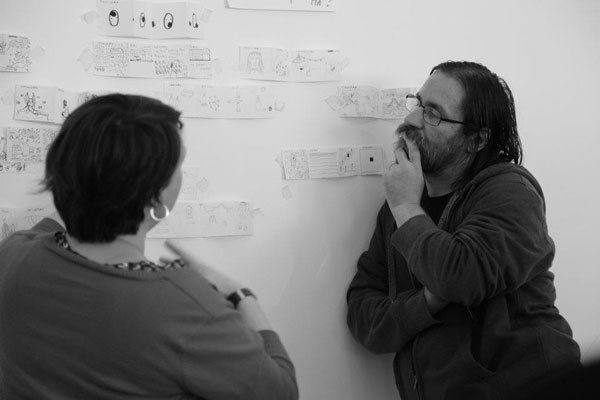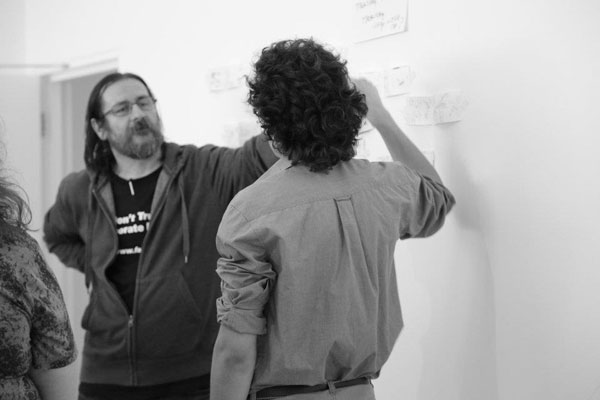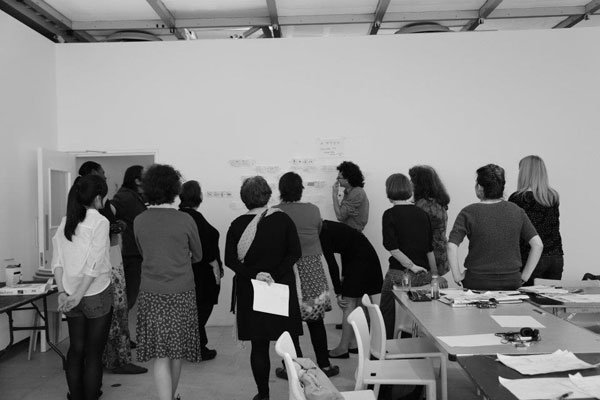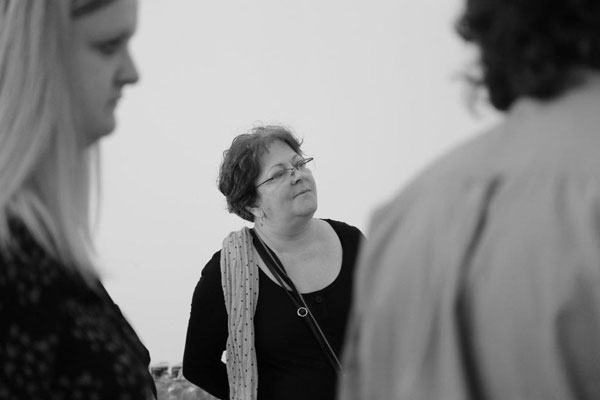 Shakespeare's Poetry (02/07/2012 at Kings Place)

Two of the best Hamlets of all time, Michael Pennington and Ion Caramitru OBE, were joined by Paul Edmondson (The Shakespeare Birthplace Trust), Ann Thomas (The Shakespeare Centre) and Michael Dobson (The Shakespeare Institute) in the quest of the peotic genius of Britain's most famous poet.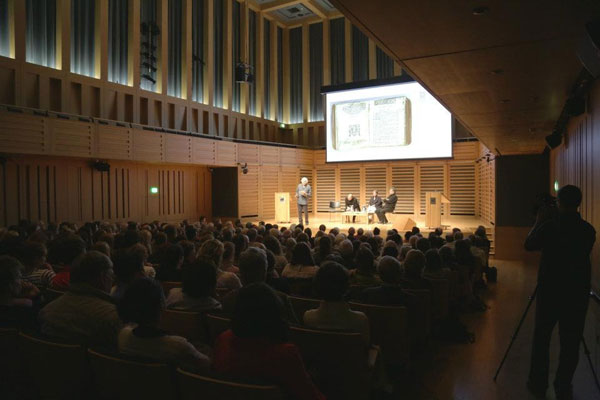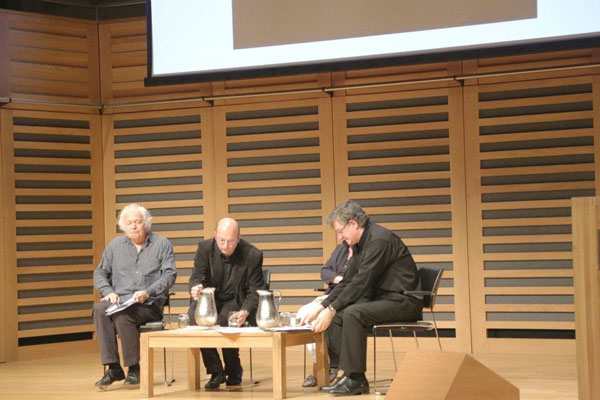 20/20, by director Geanina Cărbunariu, the first Romanian performance at the London International Festival of Theatre in this century (4,5,6 July at The Platform Theatre)

Played by five Romanian and five Hungarian young actors, 20/20 is a multi-lingual production investigating, not without humor, the expressions of violent nationalism, prejudice, distrust and alienation that plagued the first years of post-Communist Romania and still lace many of the global conflicts of today.The title 20/20 does not only refer to the 20th of March 1990, the date of Romanian-Hungarian clashes, and the twenty years that have passed since then. In ophthalmology, 20/20 points out to a superlative sharpness of vision.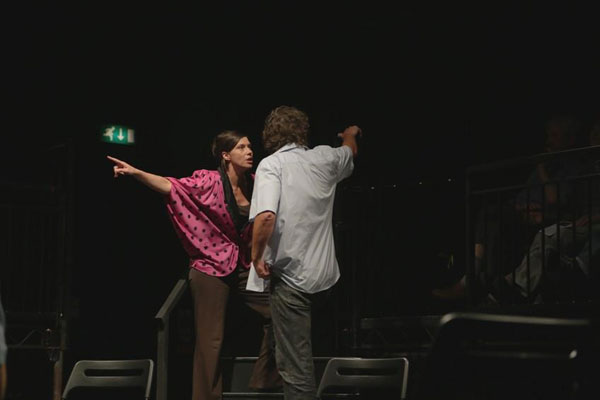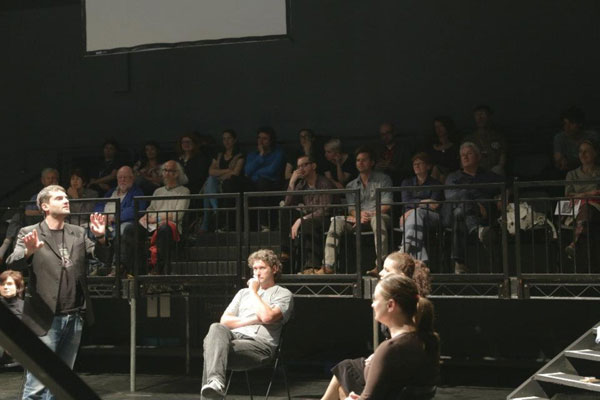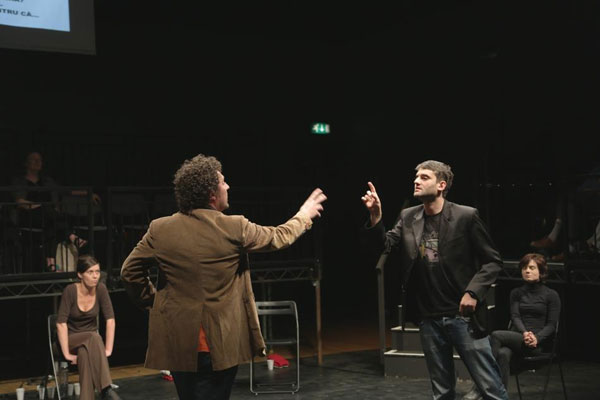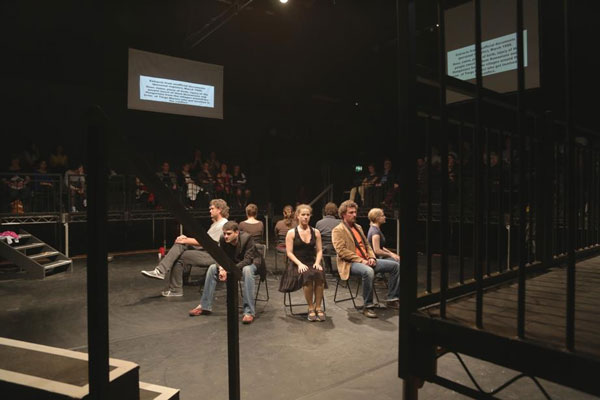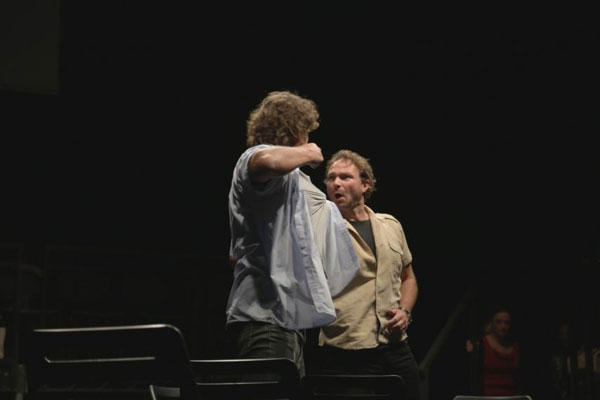 Arcadie Rusu opened Big Dance Festival 2012 at St Pancras and performed at Opera Holland Park! (5 and 7 July)

Choreographer and director Arcadie Rusu will performed his show ''Nosleep" at the launch of the Big Dance Festival 2012, at Saint Pancrass. Arcadie has also worked with the English National Ballet and the Opera Holland Park to stage a contemporary dance performance, entitled "Hunted Devotion", which premiered at the Opera Holland Park.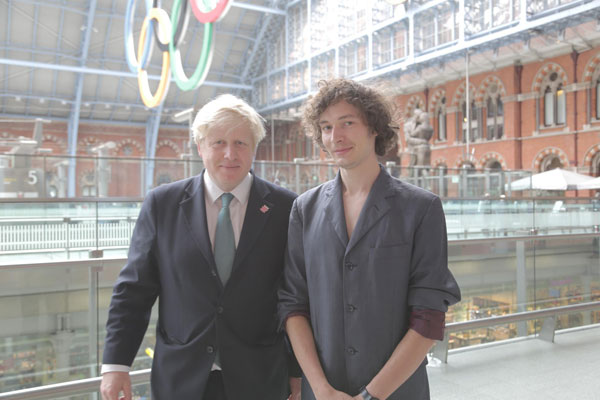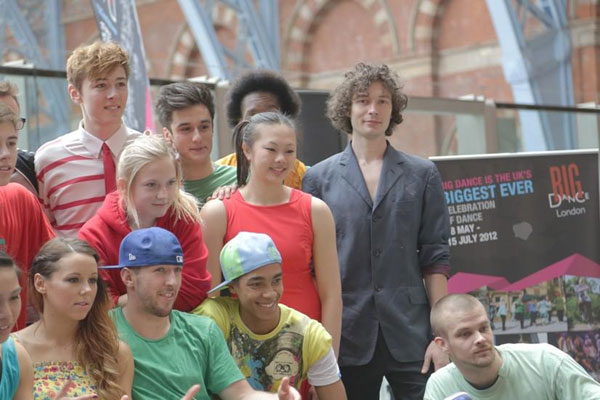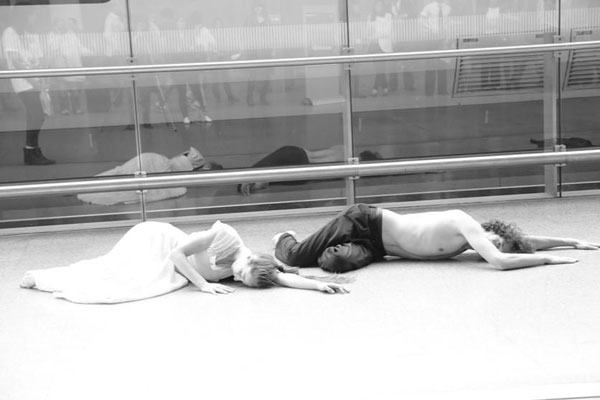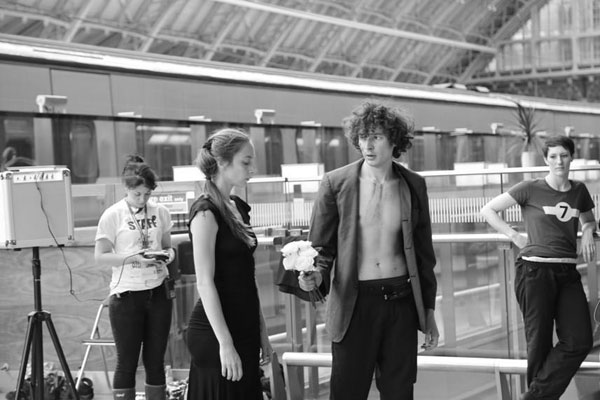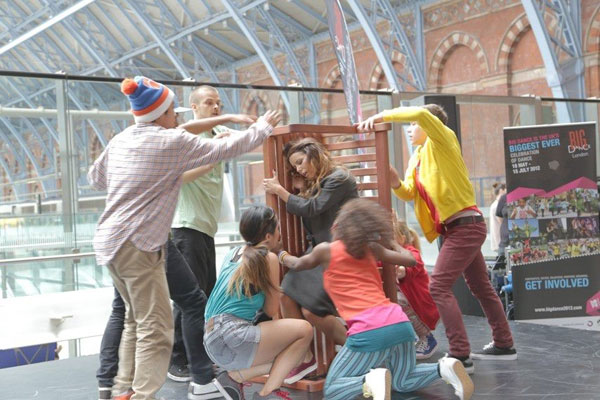 Muncitor: All Workers Go to Heaven (7, 8, 9, 10, 11 July at Theatre Royal Stratford East)

Provocative director Ioana Păun tackles urgent socio-political topics, in a theatrical performance bordering a behavioural experiment. A live art piece that aims at questioning the current social order. Thanks to its structure that leaves the audience in complete control, the show practically writes itself as the public is pushed to respond to unexpected challenges.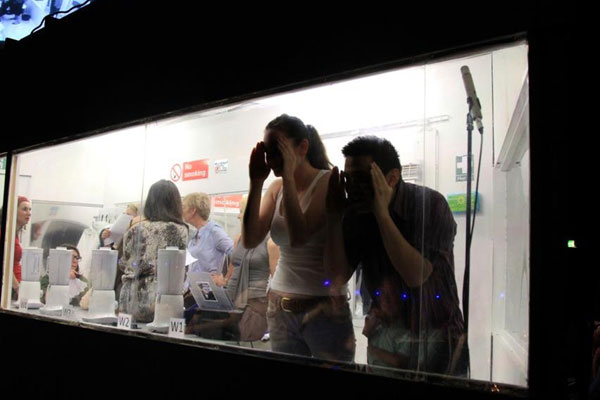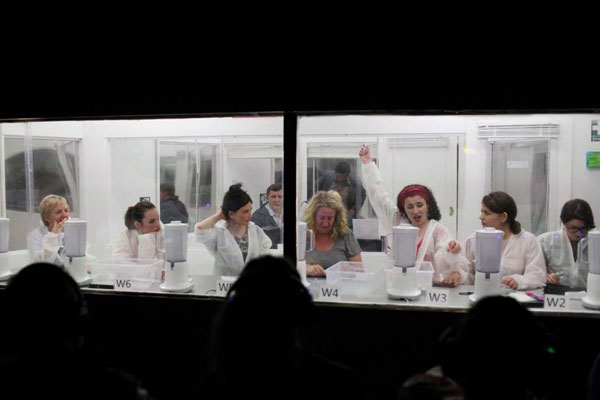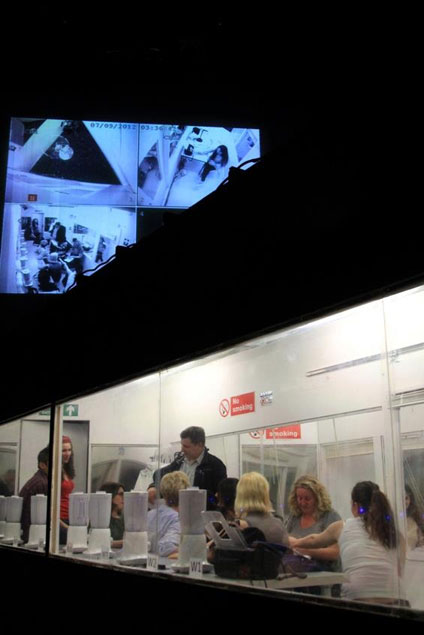 Edgerunner by Paul Neagu. A sneak preview

Paul Neagu's Edgerunner, our gift to the people of Islington, has just been installed in Owen's Fields Park, close to the address where Neagu lived and worked for 30 years! This is the first sculpture by an artist of Romanian origin to be permanently presented in London. The unveiling will take place on July 25, at 6.00 pm.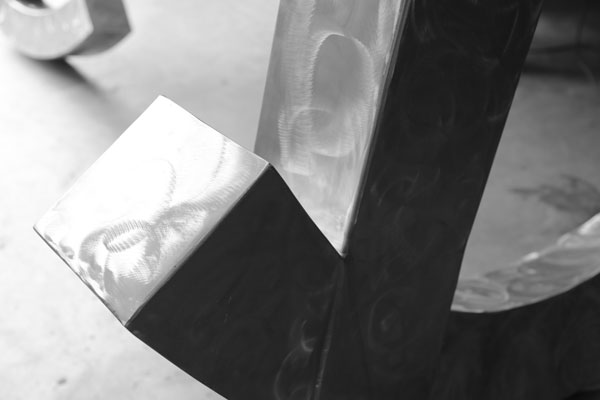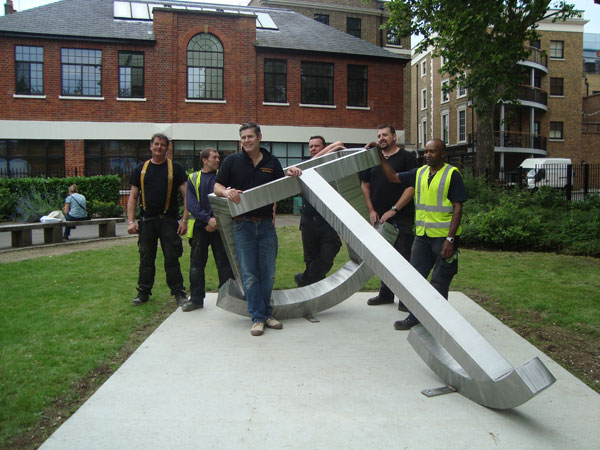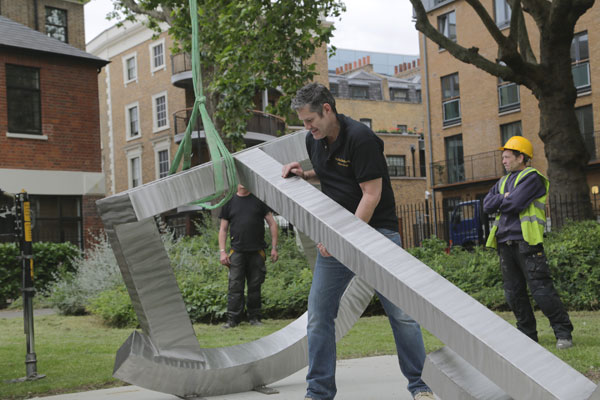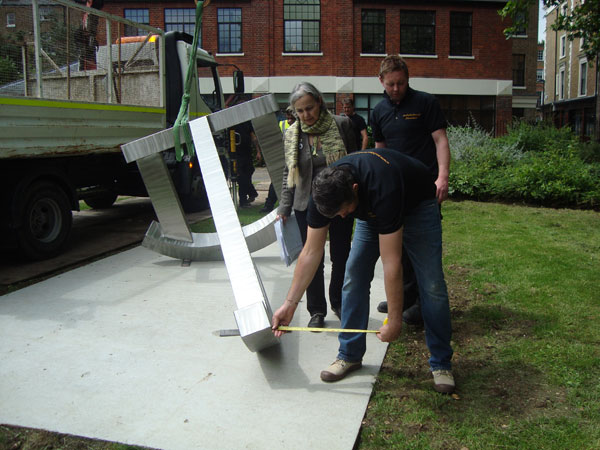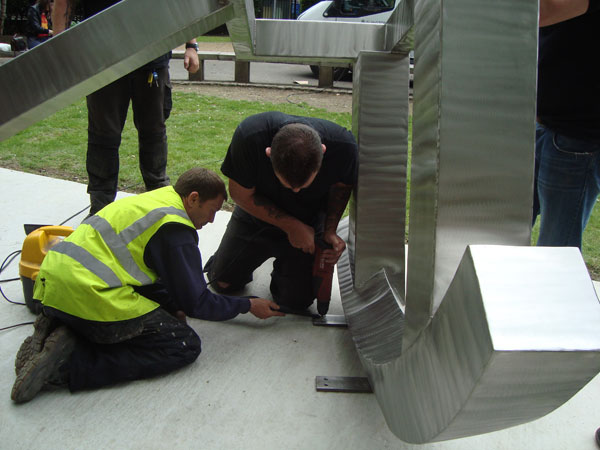 Come and enjoy our Cultural Stations in Trinity Square Gardens!(19/07 - 12/08/2012)

'Cultural Stations' invite you to experiment a new concept of open-air relaxation that creatively combines cultural history and design. Composed of three modules, the "Literary Station", the "Scientific Station" and the "Multicultural Station", the installation responds to London's vibrant identity and to the Olympic values, aiming to create a lasting legacy for Londoners and visitors to the capital.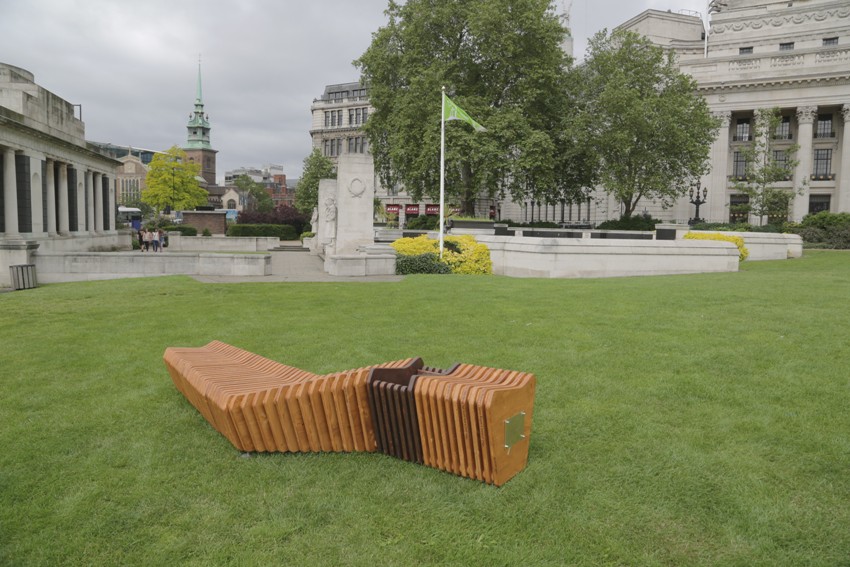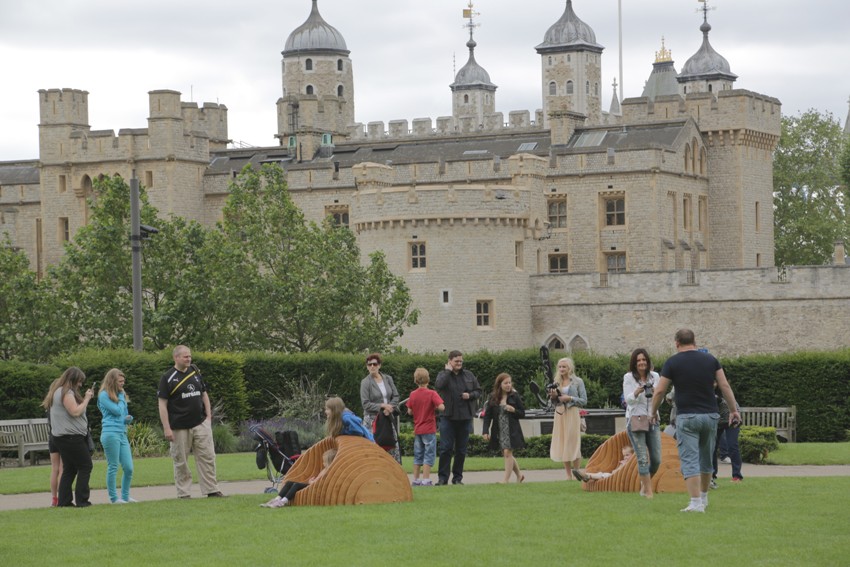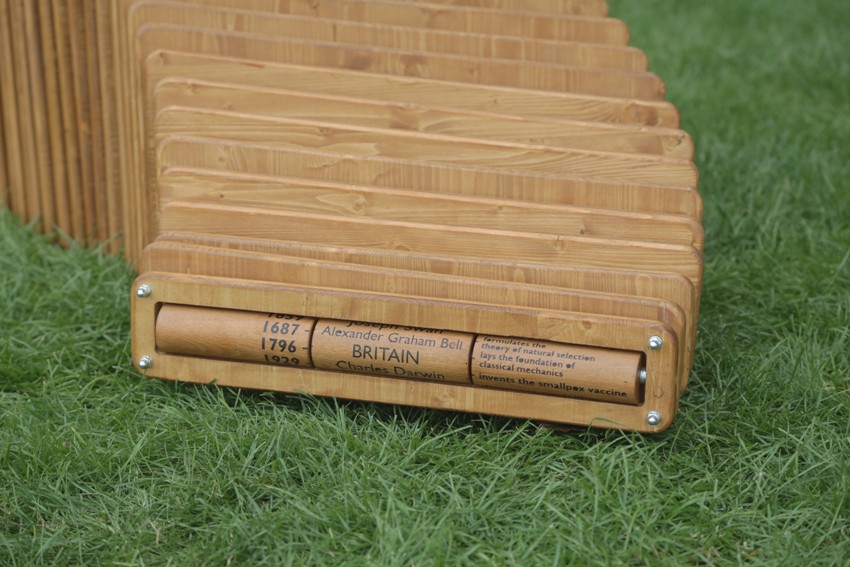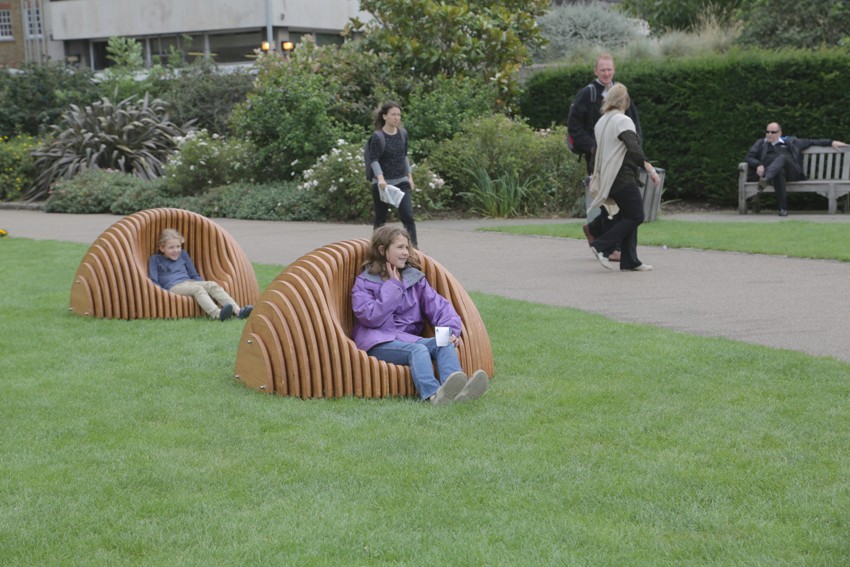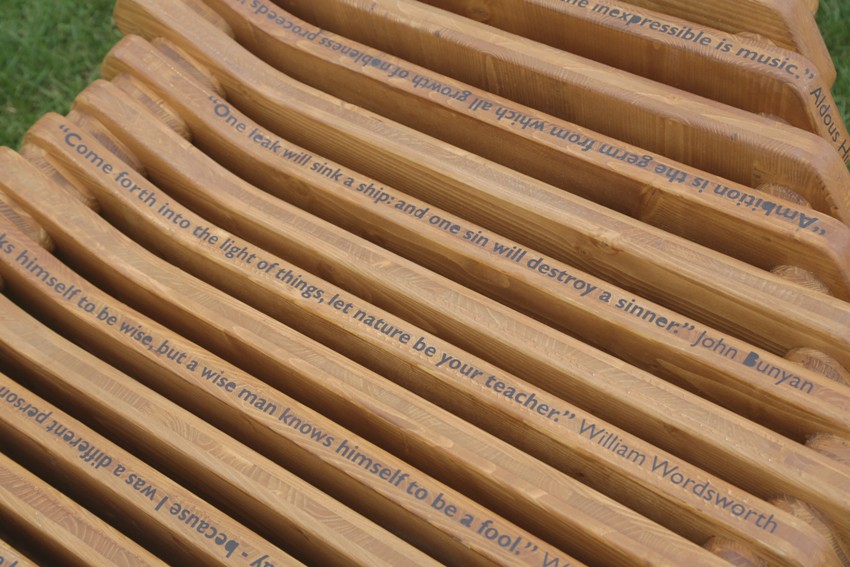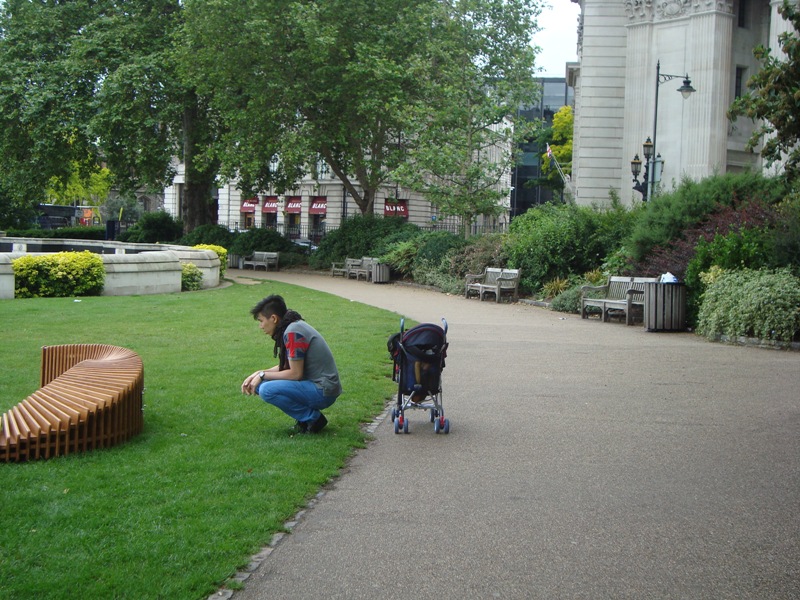 Spectacular organic hay sculptures by Ernő Bartha have been installed in Victoria Park and London Pleasure Gardens!(21/07 - 12/08/2012)

'Made of hay enforced with steel frames, Ernö Bartha's sculptures invite you to rediscover the textures and smells of unspoiled nature. "Bird" and "Skyscraper" are installed on West Lake, Victoria Park, one of the busiest parks in the Olympic boroughs, while "Time Spiral", a monumental sculpture weighing more than a tonne adorns London Pleasure Gardens.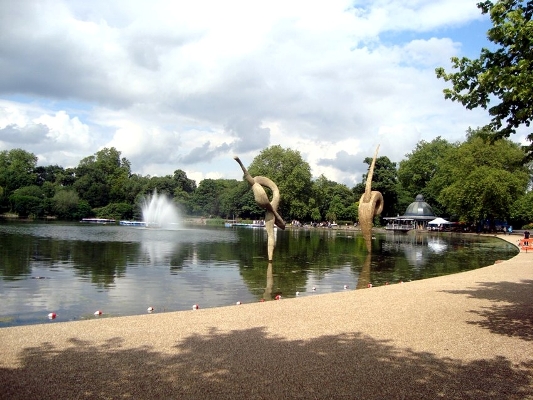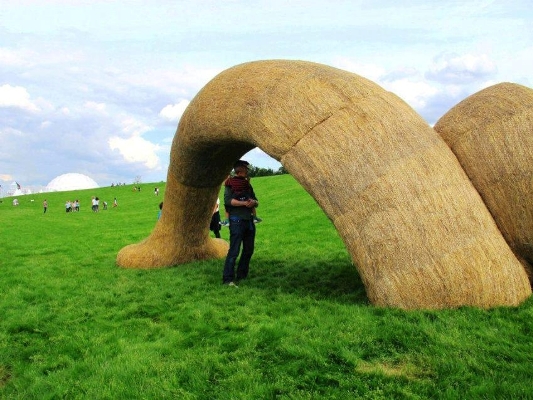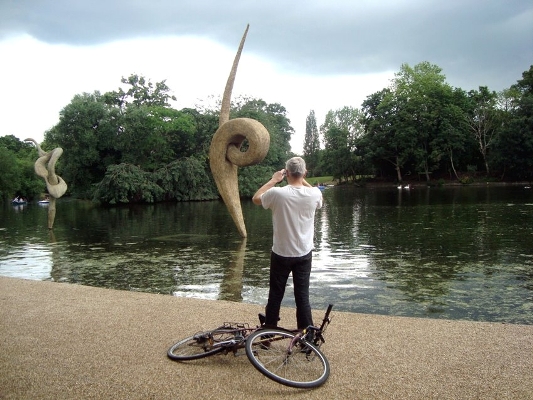 Lucian Nagy at the River of Music Festival (22 July 2012)

'Virtuoso Lucian Nagy has represented Romania in the Saxophone Massive section of the ethno and jazz music extravaganza River of Music, at Somerset House.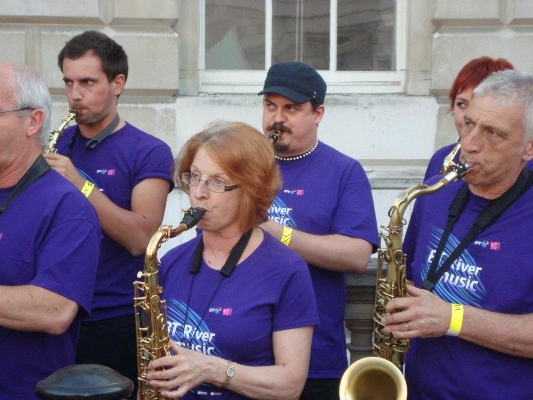 Playpoint Puzzle(27/07 - 10/09/2012 @ Victoria Park, Live Site, London Pleasure Gardens)

''PlayPoint Puzzle' is a massive interactive puzzle designedby artist Miruna Amza and architect Liviu Zagan. The series of life-size puzzles are made of rotating parts that create images inspired by the Olympic Games. They ar set on vertical boards and made out of 200 pieces revealing 12 surprising images and colour variations. Play with the pieces to reveal the surprising Olympic stories!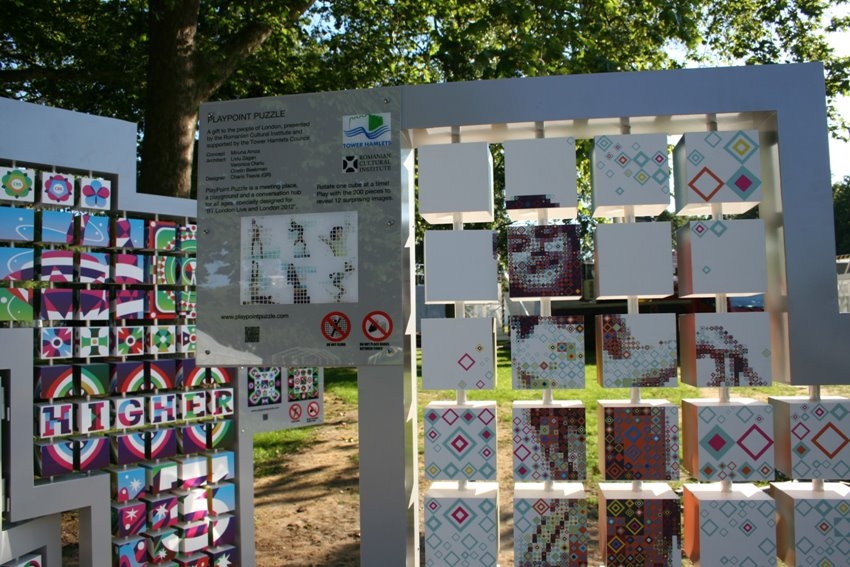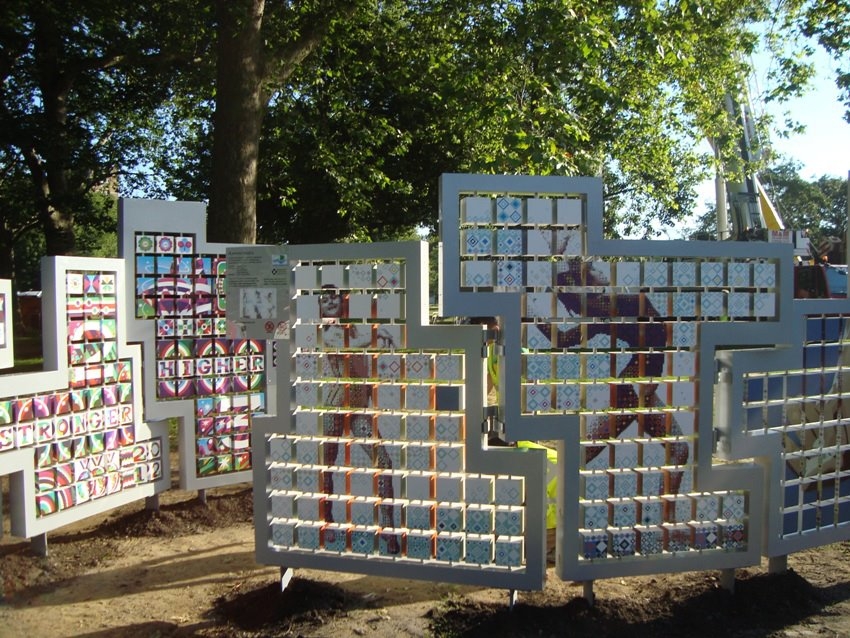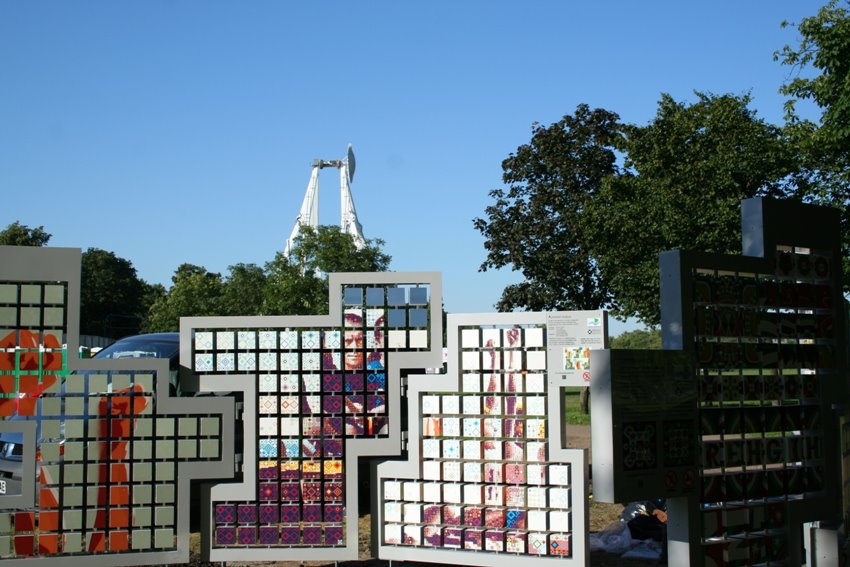 ICR London building adorned with Romanian flags

''Our headquarter is dressed up in Romanian flags to celebrate the opening of the Olympic Games.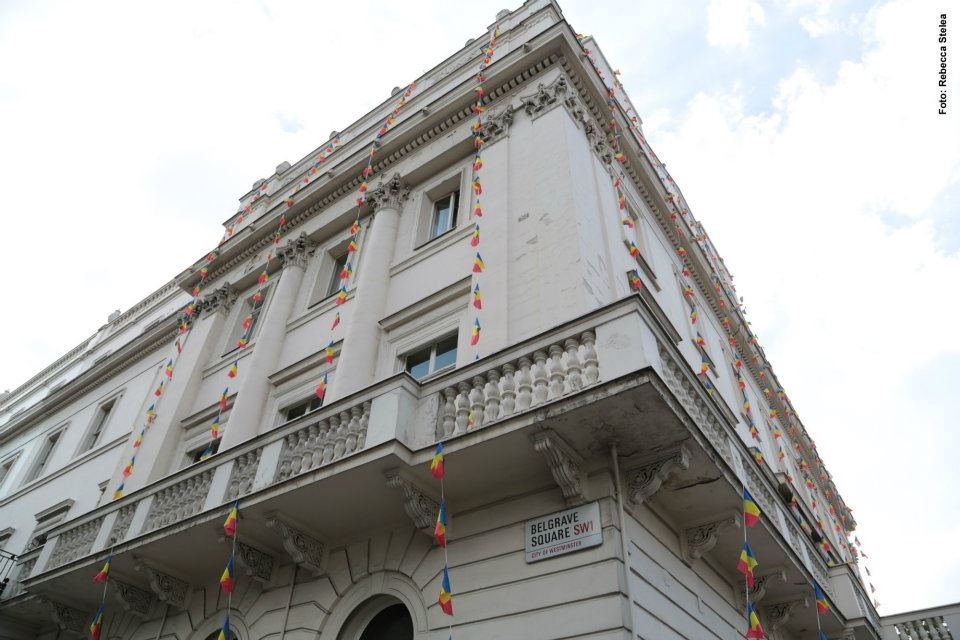 Paul Neagu's first public sculpture in London

'' "Edgerunner" by the celebrated British-Romanian artist was unveiled last night in the presence of HE Dr Ion Jinga, Ambassador of Romania to the UK, the Mayor of Islington, Councilor Jilani Chowdhury, Mr Dorian Branea, Director of ICR London and Serban Cantacuzino, Iolanda Costide and Andreea Stulik, trustees of Paul Neagu Estate. You can see the sculpture at Owen's Fields, Owen Street, EC1V!