Other events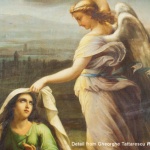 Romanian folk music, dances, customs and crafts, technical inovations and scientific achievements prove very popular to foreign audiences and they always find their way into our programme. RCI's key partners in London are Horniman Museum, the Science Museum and Victoria & Albert Museum.

Join us for a weekend of Romanian traditions and crafts at the Horniman Museum and Gardens, occasioned by the opening of 'Revisiting Romania: Dress and Identity', a major exhibition celebrating the ancient, sophisticated art of Romanian traditional outwear and fabrics. Special guests: Ovidiu Lipan Ţăndărică and the...
04/10/2014 - 10/04/2016 @ Horniman Museum and Gardens, 100 London Road, Forest Hill, London SE23 3PQ
Events archive

We are delighted to co-organize and host the 3rd edition of the International Conference of Romanian Anglicists, an academic event centred upon the inextinguishable works of William Shakespeare that brings together scholars and researchers from the best English departments in Romania with counterparts from Great Britain, Poland, Japan, Turkey,...
06 - 07/11/2015 @ Romanian Cultural Institute London, 1 Belgrave Square, SW1X 8PH and at King's College, Strand, London WC2R 2LS