About us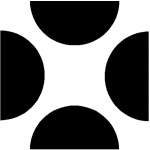 Our Team
Roxana Dumitrache, acting director
Lucian Diaconu, programme coordinator
Eugenia Tăzloanu, maintenance, logistics
Ionuţ Tăzloanu, security, logistics
Venue
The Institute is located in a grand and beautiful old building in the heart of Belgravia, central London. The building, erected in the 1840s, was acquired by the Romanian government before WWII and has functioned as embassy, ambassadorial residence or cultural institute ever since. Blessed with large and elegant halls adorned with old furniture and paintings by great Romanian artists, this majestic house is also perfectly equipped for all types of cultural events. The chamber music hall, named after the greatest Romanian composer George Enescu, can seat up to 180 people for concerts. It can also be transformed into a 100-seat cinema or theatre or into a conference room. The art gallery, bearing the name of world-famous artist Constantin Brâncuși, though smaller, is an equally versatile room, while the library/mediatheque provides a comfortable but modern place to read and work.
History
The Romanian Cultural Institute in London, or ICR/RCI London, is part of a global network of cultural institutes and together we make up Romania's main arm of cultural diplomacy. We act on several levels: as a diplomatic mission, cultural management unit, artistic and PR agency and as a centre for research and documentation.
These four principal functions are executed in a whole series of activities. As a diplomatic mission, we are in charge of cultural and public diplomacy projects, managed by a dedicated team of professionals. We are also responsible for creating long-term partnerships between Romanian and British individuals and institutions. We devote equal energy to initiatives about Britain for Romanians and we collaborate with Romanians in the UK on community projects.
The Institute was set up in September 2004, opened in June 2006 under the direction of Ms Gabriela Massaci, and between 2010 and 2018 run by Mr Dorian Branea.
The first years constituted a period of institutional development that mirrored the tremendous expansion of the Romanian Cultural Institute's global network and fixed the Institute as an active and recognisable presence among London's foreign cultural institutes. In 2008, the Institute became one of the founding members of London's European Union National Institutes for Culture (EUNIC) and held, through its directors, the Presidency for four years (Gabriela Massaci, 2007-2009 & Dorian Branea, 2012-2014).
Since its opening, the Institute has organised hundreds of events in its home at 1 Belgrave Square London and throughout the UK. Sometimes events have also taken place outside Great Britain - in Ireland and Iceland. We have been / are currently working in partnership with well-known British cultural institutions such as British Museum, Royal Opera Covent Garden, Tate Modern, British Film Institute, London Philharmonic Orchestra, Barbican Centre, Horniman Museum, Victoria & Albert Museum, Royal Philharmonic Orchestra, National Army Museum, Wigmore Hall and Southbank Centre.