Youth in Focus at St Martin-in-the-Fields
30/05/2016 @ St Martin-in-the-Fields, Trafalgar Square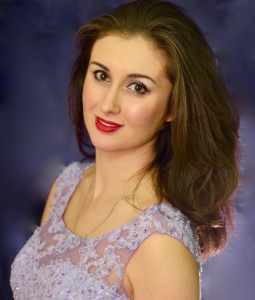 Join us for our annual showcase of talent and exuberance featuring the brightest Romanian students of London's grand musical schools. With a programme designed to delight and inspire, the pianists Sînziana Mircea and Mina Beldimănescu together with violinist Ana Popescu-Deutsch and cellist Raphael Lang aim for the sensous and memorable harmonies of George Enescu, Astor Piazzolla or Ioan Dobrinescu.
Sînziana Mircea was born in Bucharest, Romania, where she graduated from the George Enescu Highschool of Music. Making quite an early start, Sînziana was awarded the first prize at the Pro Piano International Competition in Bucharest and since then she has garnered numerous awards in Romania, Greece, Italy, Spain and Austria. The pianist performs mostly in solo and chamber music recitals in countries like Romania Austria, Italy, Germany, Sweden and Belgium. In 2012, Sinziana added another milestone to her career, the Asian debut marked by the tour in Japan (Tokyo, Toyama, Okayama), which generated great press reviews.
Ana-Elisabeta Popescu-Deutsch, born in Satu Mare, Romania, began to study the violin at the age of six, in Bucharest, with Professor Olivia Papa and very soon was already performing for the general public. She has been awarded prizes at national and international competitions like The National Music Performance Competition Timotei Popovici (Sibiu, Romania), Concorso Internationale Lorenzo Perosi (Citta di Tortona, Italy) and The International Violin competition (Cortemilia, Italy). In 2011, Ana joined The Royal Academy of Music in London as an undergraduate, studying with Professor Richard Deakin and later with Professor Mateja Marinkovic. After graduation in 2015, she returned to the Academy on a two-year Masters programme under the guidance of violinist Mateja Marinkovic.
Mina Beldimănescu was born in Bucharest, Romania. She studied at Dinu Lipatti Music Highschool and graduated from the Royal Academy of Music. In 2015, she finished her studies at the Guildhall School of Music & Drama. She has attended the masterclasses of renowned pianists such as Boris Berman, Emanuel Krasovsky, Pavel Gililov, Nikolai Demidenko and Yevgeny Sudbin. She has appeared as a chamber musician in Massachusetts, Costa Brava and Barcelona. Throughout the years, Mina has performed with orchestras at the Romanian Atheneum and the George Enescu Museum in Bucharest, Middle Temple Hall and St James's Church Piccadilly in London, and the Romanian Cultural Institutes in Budapest, Paris and London.
Raphael Lang is a French-American cellist. At the age of thirteen he enrolled in the National Regional Conservatory of Paris. After having graduated from the Royal Academy of Music in 2013, he completed his Masters degree with Mats Lidstrom. Raphael has participated in masterclasses with some of the most important cellists like Truls Mork, Raphael Wallfisch, Robert Cohen, Colin Carr, David Finckel, Christoph Henkel and Valter Despalj. He has been the Principal cello of the Royal Academy Sainsbury Soloists since 2012, and has led the cello section in various other orchestras.
When: Monday, 30 May, 1pm
Where: St Martin-in-the-Fields, Trafalgar Square, London
This lunchtime concert is free and no ticket is required.