Wild Carpathia II: Exclusive Screening at BAFTA
05/06/2013 @ The British Academy of Film & Television Arts, London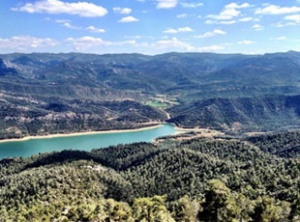 The sequel of the groundbraking hymn to Transylvanian landscapes, which brings into the frame a journey from the Danube's Iron Gate to its amazing Delta, premiers at BAFTA. The screening is complemented by a gueststar appearance of ethnographer and folklorist Grigore Lese, and a special exhibition by renowned photographer Max Milligan.
Building on the success of the first episode, broadcasted in over 120 countries and in 12 different languages on Travel Channel, Wild Carpathia continues to be a huge success, receiving well over 200,000 hits on YouTube and substantial media coverage in Romania, UK and around the world.
Wild Carpathia is directed by Alasdair Grant of Almond Films, and presented by Charlie Ottley. The second episode features Princess Margarita of Romania, as well as Ivan Patzaichin, legendary canoeist and multiple Olympic champion.
The Travel Channel and Romania's National Tourism Authority (ANT) cooperate on the Wild Carpathia mini-series, centred on the dramatic Carpathian Mountains.
The idea has been inspired by an original concept developed by The European Nature Trust - a charity NGO dedicated to the preservation of Europe's last remaining wilderness.

The second episode will be shown in September in over 130 countries and will be translated into 21 different languages.
The screening event is a partnership between The European Nature Trust, The Romanian National Tourism Authority and Travel Channel, with the support of the Romanian Cultural Institute.
When: 5 June 2013, 6.30pm
Where: The British Academy of Film & Television Arts, 195 Piccadilly London W1J 9LN
Tickets and more details.