Wild Carpathia 2: From the Mountains To The Sea
22/07/2013 @ ICR Londra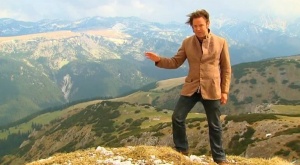 Join us for a preview screening of Wild Carpathia 2: From The Mountains To The Sea, a hymn to Romania's natural beauty and cultural richness, hailed as the most beautiful cinematic travelogue about Romania.
The events is organised by the Embassy of Romania and the Romanian Cultural Institute in London, with the support of the European Nature Trust, under the patronage of HE Dr Ion Jinga, Ambassador of Romania to the Court of St. James's.
The screening will be followed by a drinks reception kindly sponsored by Romanian wine producer Corcova.
Building on the success of the first episode, broadcasted in over 120 countries and in 12 different languages on Travel Channel, Wild Carpathia continues to be a huge success, receiving well over 200,000 hits on YouTube and substantial media coverage in Romania, UK and around the world.
Wild Carpathia is directed by Alasdair Grant of Almond Films, and presented by Charlie Ottley. The second episode features Princess Margarita of Romania, as well as Ivan Patzaichin, legendary canoeist and multiple Olympic champion.
The Travel Channel and Romania's National Tourism Authority (ANT) cooperate on the Wild Carpathia mini-series, centred on the dramatic Carpathian Mountains.
The idea has been inspired by an original concept developed by The European Nature Trust - a charity NGO dedicated to the preservation of Europe's last remaining wilderness.
The second episode will be shown in September in over 130 countries and will be translated into 21 different languages.
When: Monday 22 July 2013, 7pm
Where: 1 Belgrave Square, London SW1X8PH
By invitation only.