Vlad the Impaler gets opera treatment at the Victoria&Albert Museum
21/01/2018 @ Victoria&Albert Museum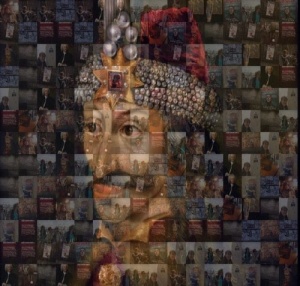 We are thrilled to be joining forces with the team behind V&A's illuminating `Opera: Passion, Power & Politics` exhibition for a taste of a new opera, written by Romanian enfant terrible musician Vlad Maistorovici. The fragments of this original new work, based on play by poet and playwright Marin Sorescu and inspired by the life of the fierce Wallachian prince Vlad (nicknamed the Impaler), will be part of a weekend of events in celebration of the critically acclaimed exhibition.
The performance is presented in partnership with Brighton Theatre, with the kind support of Rațiu Family Charitable Foundation, Nigel Pittman, Trustee of Brighton Theatre & Brighton Early Music Festival and the Romanian Cultural Institute.
IMPALED: the opera
Composer: Vlad Maistorovici
Librettist: Richard Crane
Director: Faynia Williams
Based on the play "Vlad the Impaler" by Marin Sorescu
Performers: The 12 Ensemble, soprano Becca Marriott, tenor Oliver Brignall and baritone Matt Kellett
Vocal coach: James Young
Direction & violin: Vlad Maistorovici
This first opera by Maistorovici, who will be performing in the event, is inspired by Crane & Williams's BBC Radio drama, starring John Hurt, from the The Third Stake by Marin Sorescu, & the stage play at Oran Mor Glasgow and Rialto Brighton Festival 2015, which was Nominated Best Production, Broadway Bobby Awards.
Do not miss this chance to catch a taste of IMPALED in the making, before it sets off on a prestigious International Festival tour.
When: Sunday, 21 January 2018, 16:00-17:00
Where: The Lydia & Manfred Gorvy Lecture Theatre, Victoria and Albert Museum, Cromwell Road, London SW7 2RL
Entrance is free.