Doors Wide Open for London's Annual Tribute to Great Architecture
17 - 18/09/2016 @ RCI London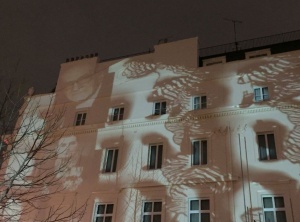 We are proud to open our doors again to architecture buffs from all corners of the world as part of the much-awaited Open House London, the capital's largest annual festival of architecture and design, which takes place on 17 & 18 September 2016. Join us for an hour of aesthetic excitement in one of the most beautiful palaces of Central London and don't miss, as you wander through the majestic interiors, the exhibitions 'Auspicious Absents: An architectural and biographical history of 1 Belgrave Square' and 'The Royal Family of Romania in Pictures'.
Acquired by the Romanian government before WWII to host our diplomatic mission to London, 1 Belgrave Square in the heart of Belgravia, the majestic development created by Thomas Cubitt at the beginning of the 19th century, has been for decades the superb backdrop for diplomacy and culture. Grade I listed by the English Heritage for its exceptional architecture, the venerable building's elegant halls, old furniture and paintings by great Romanian artists have not seized to fascinate all those who find enjoyment in great, timeless architecture.
When: 17 & 18 September 2016, 10am-5pm.
Where: Romanian Cultural Institute, 1 Belgrave Square, London SW1X 8PH
Free entry.