Victor Nicoară @ St Martin in the Fields
27/12/2011 @ St Martin in the Fields, London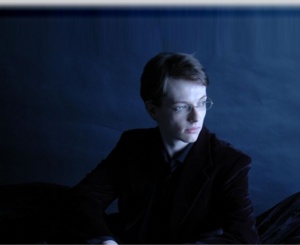 Victor Nicoară is the fourth young Romanian musician to appear in the popular New Music Series. Pianist and composer, Victor has distinguished himself as a versatile and accomplished performer through appearances in Europe and beyond the continent.
Programme:

F. Liszt - Nuages Gris
V. Nicoara - 4 Pieces for Piano
F. Busoni - Sonatina no. 2
V. Nicoara - Something that may or may not be about Prometheus
G. Ligeti - VI, VIII & III from Musica Ricercata
G. Enescu - Carillon Nocturne
Born in 1984 in Bucharest, Romania, Victor Nicoară began his studies at the "George Enescu" music school then moving on to complete his undergraduate and postgraduate studies in piano and composition at the Royal College of Music in London. He has appeared both as soloist and in chamber ensembles in Bucharest (including the Romanian Atheneum), London (including St. Martin-in-the-Fields), Paris, Berlin, Luxembourg, Brussels (Salle Flagey) and Abu-Dhabi. His works have been performed in London (including St. Martin-in-the-Fields, Steinway Hall), Bucharest (Romanian Atheneum), Germany, France and Belgium. Among the distinguished musicians he has collaborated with: Yoel Gamzou (conductor), Lionel Wartelle (clarinet), Emanuel Graf (cello), Lucy Hall (violin), Manuel Schattel (double-bass), Eliana Pretorian (soprano), Leontina Vaduva (soprano). Victor has had a piece premiered by the contemporary music ensemble Trio-Alto, led by the outstanding French saxophonist Daniel Kientzy; in 2010-2011 he wrote and performed the music for a setting of Tolstoy's "Kreutzer Sonata" for one actor and one musician as well as for a dramatization/reworking of Mircea Eliade's "Nunta in Cer" - both made by actor/director Ionut Chiriac.
When: Tuesday, 27th December, 1pm
Where: St Martin in the Fields, Trafalgar Square, London
This lunchtime concert is free and no ticket is required.