UK Premiere: Valentin Hotea's 'Roxanne' at the Romanian Cinematheque
29/04/2014 @ Romanian Cultural Institute in London, SW1X8PH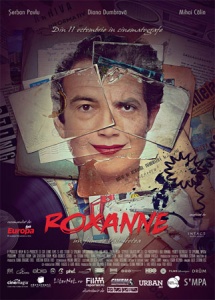 The next film to be screened at the Romanian Cinematheque is Valentin Hotea's 'Roxanne', one of the most unconventional attempts by a Romanian director to deal with the communist dictatorship and its lingering aftermath.
Set in the city of Bucharest 20 years after the Romanian Revolution, 'Roxanne' tells the story of Tavi Ionescu, a nice but quite immature guy for his late 30s, who finds out from his Securitate (Secret Police) file that he might be the father of an unknown son. Starting his own investigation, Tavi is caught up in a complicated past that now comes to reveal ugly hidden truths, messing up his life and the lives of the ones close to him. For the first time, he is forced to make some really mature decisions.
"What I found appealing about this script was the honesty of a tale about friendship, betrayal and courage, and also the very sensitive way of tackling a delicate social and historical issue using a punctual example that is more convincing than an entire recent history book." - producer Ada Solomon
After graduating from the National University of Theater and Film (UNATC) in Bucharest, Valentin Hotea directed several short films, such as 'The Big Adventure' (1994) and 'The Lesson' (1997). He also made several music videos and commercials before starting working for the National Television, where he directed several documentaries and TV series such as 'Roberta' (2000), 'Dream Trip' (2004), 'Homicide Squad' (2007) and 'Sailor's Daughters' (2009). 'Roxanne' is his feature film debut.
When: 29 April, 7 pm
Where: Romanian Cultural Institute, 1 Belgrave Square, London SW1X 8PH
Free entrance, but places are limited. Please confirm your attendance at T: 020 7752 0134, E: office@icr-london.co.uk