Twelve Months, Twelve Creators: A Reverence for the UK-based Romanian Artists
@ London
In the middle of its street on either side of the river was the tree of life, bearing twelve kinds of fruit, yielding its fruit every month; and the leaves of the tree were for the healing of the nations. (Revelation 22:2)
Romanian artists have often found in the UK a welcoming home and the nurturing environment where their work has flourished, forged in the highly competitive British cultural scene.
In 2019, the Romanian Cultural Institute in London is proud to celebrate twelve accomplished artists living and working in the UK. They belong to distinct generations and serve different muses but are all recognised for their originality and the exquisite mastery of their craft.
Each month, through high profile events and content on our platforms, we invite you to (re)discover the work and journey of a cultural personality. In view of the uncertainty all around us, these personal stories of Romanian artists living in the UK will hopefully offer an insight into the hard-working Romanian community to which this project is dedicated.
* * * * * * * * * * * * * * * * * * * * * * * * * * * * * * * * * * * * * * * *
The first artist in the 'Twelve Months, Twelve Creators' series is painter Mircea Teleagă.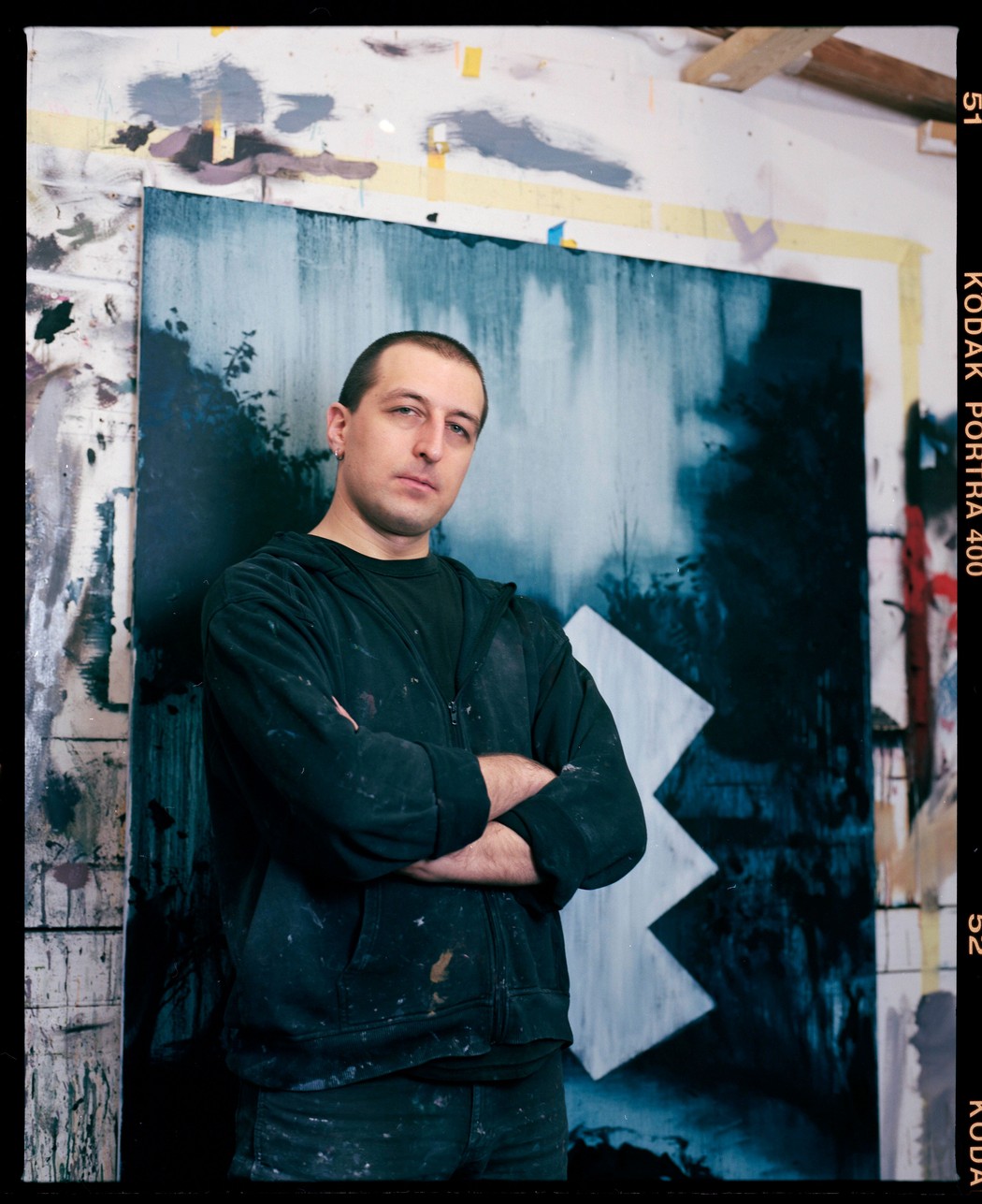 Born in 1989 in Romania, Mircea Teleagă graduated from the Slade School of Fine Art in 2016, where he attended the MFA Painting Course led by Lisa Milroy. To study at Slade he was awarded the Sarabande Scholarship, being selected for it by artist Dinos Chapman. After graduation, he was artist in residence at the Academy of Visual Arts in Hong Kong and at Sarabande in London, the latter between 2016 – 2018. During this time, he had two solo shows: 'let it burn' in 2017 and 'Presence' in 2018, curated by William Davie. To coincide with the last solo show, the first monograph documenting the show – 'Presence' – was published, containing three essays by artists Justin Mortimer, Caroline Walker and writer and critic Jane Neal. During the summer of 2018, Teleagă was part of the 'Romanian Eyes' show at Space K Gallery in Seoul, South Korea. His works can be found in The Kolon Collection (Seoul), The Simmons & Simmons Collection (London) and The Soho House Collection (Amsterdam). Currently, Mircea Teleagă is an Honorary Research Associate in MA/MFA Painting at the Slade School of Fine Art.
"My work revolves around painting. One of my main interests is to challenge the notions of 'abstraction' and 'figuration' as I see them more as labels that usually harm the reading and understanding of painting. I do see painting as a perfectly viable means of communication that does not need the aid of verbal communication. I aim to have a diverse painting vocabulary but do focus on the exploration of a few aspects in painting such as particular places, landscapes and border areas. I explore both image and material at the same time and the result is a presence that is intrinsically revealed both within the individual paintings and the works as a whole."
More details: here.
The February artist is designer Gabriela Popa.
Gabriela Rose is a well-established luxury brand recognised for ingenious twists of classic designs and seamless finishing. Launched in 2011 by designer Gabriela Popa, it is characterised by combining quintessentially English, carefully tailored tweed fabrics with cleverly inserted brightly printed jacquard linings. Having also invented the ingenious velvet Rose Wrap, her take on fashion likewise reflects a high regard for carefully handmade garments, innovative techniques and personal artistic touches, redefining classic designs with spectacular results.
More details: here.

Art curator, critic and poet Simona Nastac is the artist-in-focus in March.
More details: here.
Actor and writer Olivia Negrean is the artist-in-focus in April.
More details: here.
Violinist Bogdan Văcărescu is the artist-in-focus in May.
More details: here.

Watch this space for more updates!