Trafalgar Square, in Fortissimo
01/09/2015 @ St Martin-in-the-Fields, Trafalgar Square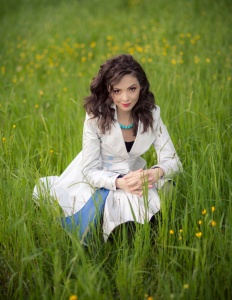 Pianist Lia Popa, a young performer of impressive ability and energetic touch, debuts in the Romanian series at St-Martin-in-the-Fields with a programme perfectly balancing the lyrical evanescence of early Romanticism with the convulsions of the modern ego featuring works by Schumann,Brahms, Enescu and Ravel.
Lia Popa started studying the piano at an early age and her talent was acknowledged when she entered the "Octav Bancila" National College of Arts in Iasi, Romania, where she was enrolled due to her perfect pitch and musical intuition. She won seven national prizes, including fourth prize at Golden Lira, which lead to the awarding of a Certificate of Excellence, Certificate of Merit and Festartelis Certificate in Music, all these conferred by the Iasi City Hall. Since 2005 she has been regularly invited to perform abroad within the "Spring Festival" at San Pierre in France and "Socrates Comenius Introspection" Intercultural Project at Santiago de Compostela – Noia, where she proudly represented the National College of Arts. In 2006 she gave her first solo recital at the Romanian Cultural Institute "Titu Maiorescu" in Berlin. In 2008 she began her studies at the Konservatorium Wien University. During her Bachelor studies, she presented contemporary music by Meinhard Rudenauer in first world audition at the Bezirksmuseum Josefstadt and Österreichische Gesellschaft für Musik in Vienna. Later on, she had her debut at the Ateneo Veneto in Venice, where she has chosen to celebrate the genius of the Romanian poet Mihai Eminescu, by launching in first world audition "Reading Eve on the Hill" composed by Dana Cristina Probst. She has also collaborated with singers from Vienna State Opera and Vienna People's Opera. In 2010 she was the proud winner of a Scholarship offered by the Cultural Institute of Romania in Paris, where she concluded a research on George Enescu.
When: Tuesday, 1 September, 1pm
Where: St Martin-in-the-Fields, Trafalgar Square, London
This lunchtime concert is free and no ticket is required.