The Way I Spent the End of the World @ Romanian Cinematheque
14/12/2011 @ ICR Londra, 1 Belgrave Square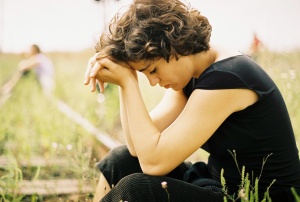 The screening will be followed by a Skype Q&A session with award-winning director Cătălin Mitulescu and film journalist Edward Lawrenson
Set during Ceauşescu's final year of reign in Romania, The Way I Spent the End of the World is a charmingly told story about a 17-year-old girl Eva and her 7 year old brother, Lalalilu. One day at school, Eva and her boyfriend accidentally break a bust of Ceauşescu. They are forced to confess their crime before a disciplinary committee and Eva is expelled from school and transferred to a correction centre. There she meets Andrei and both decide to escape Romania, crossing the Danube river. Lalalilu believes that Ceauşescu is Eva's reason to leave and devises a plan to kill the dictator.
Co-produced by Martin Scorsese and Wim Wenders, the film was awarded "Un Certain Regard" for the Best Actress at Cannes 2006 and "Best European Project" at Sundance Film Festival 2006.
"A richly detailed and unusually lyrical film, The Way I Spent the End of the World offers us a rare vision of history as it's actually being made, reflected in the everyday lives of its charactes. I'm very happy to have participated in the making of this film."
Martin Scorsese
România | 2006 | 83 min | Cert. 12 | director: Cătălin Mitulescu | cast: Dorotheea Petre, Timotei Duma, Mircea Diaconu, Florin Zamfirescu, Carmen Ungureanu, Bogdan Dumitrache, Monalisa Basarab. In Romanian with English subtitles.
Romanian Cinematheque is a partnership with the National Centre for Cinematography in Romania (CNC).
The screening of the film The Way I spent the End of the World was organised with support from Strada Film.
When: Wed 14 December 2011, 7pm;
Where: Romanian Cultural Institute London.
Free entrance. To attend please email office@icr-london.co.uk or call 0207 752 0134. Early booking recommended.