Masterful Văcărescu – Tsunakawa Duo perform at the St Martin-in-the-Fields Lunchtime Series
23/10/2012 @ St Martin-in-the-Fields, Trafalgar Square, London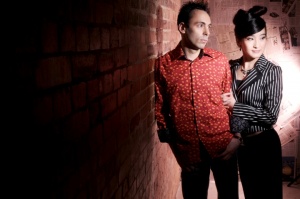 Romanians are tuning their instruments in the musical temple of Trafalgar Square as the Duo Văcărescu – Tsunakawa resumes the succesful series of lunchtime concerts organised by the RCI in partnership with SMITF. The programme includes works by Giuseppe Tartini, Claude Dubussy, George Enescu, Henryk Wieniawski and Franz Schubert.
The violin-piano duo was formed at the beginning of 2010, while the two musicians were studying at the Royal College of Music in London. The duo has already had many successes and built a solid reputation internationally. In the UK, it made appearances at major venues, reaching as far as Wales and Scotland. The two musicians also toured Japan and Romania, and their performance at the Great Hall of the Bucharest Athenaeum was received to standing ovations.
The Romanian violinist Horia Văcărescu brings something new to the musical scene. Combining a high mastery of the instrument that evokes a past era with an intense and emotional approach, his performances are a delight. The distinguished musician Rivka Golani has described him as "a great talent".
A remarkable young pianist, Chiho Tsunakawa was born in Japan and studied piano from the age of 3. Tsunakawa has given solo performances on NHK Radio in Japan and her Schubert's Trout Quintet performance at the Wigmore Hall was broadcast on radio in London. She has been a prizewinner over 25 times in competitions.
When: Tuesday, 23 October, 1pm
Where: St Martin-in-the-Fields, Trafalgar Square, London
This lunchtime concert is free and no ticket is required