'The Unburied. The Saint of Darkness' by András Visky Premieres in London
20 - 25/11/2017 @ [Foreign Affairs], The Mill Co. Rose Lipman Building, 43 De Beauvoir Road, London, N1 5SQ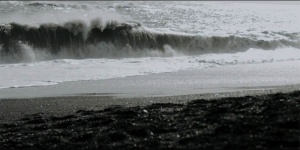 The Romanian Cultural Institute is proud to support the world premiere of 'The Unburied. The Saint of Darkness'(2016), an unexpected take on Antigone's myth by award-winning playwright and poet András Visky, one of Romania's most notable theatre personalities. The play, skilfully transposed into English by Jozefina Komporaly, is produced by [Foreign Affairs] Theatre Company and performed by an international cast made of Irene Panni, Isobel Pilkington, Megan Smith and Olivia Negrean, under the direction of Trine Garrett and Camila França who are also the Artistic Directors of [Foreign Affairs]. Don't miss the conversations with the daring dramatist after each of the first two shows!
Visky's play is a bold and poetic interpretation of mythological Antigone featuring Mother Teresa as the contemporary reflection of the Greek heroine. Experiencing a similar sense of responsibility, duty and mission as her fabled counterpart, Teresa, portrayed by four different actresses at various ages, confronts society's utter inability to deal with current tragedies and social ills.
The 22-25 November performances will be followed by talks covering subjects like women in theatre, theatre in translation, and theatrical creativity.
The Unburied. The Saint of Darkness
By András Visky
Translated by: Jozefina Komporaly
Directed by: Trine Garrett and Camila França
With: Irene Panni, Isobel Pilkington, Megan Smith and Olivia Negrean
András Visky is a poet, playwright and essayist and the resident dramaturg at the Cluj-Napoca Hungarian Theatre in Romania, where he also holds the position of associate artistic director. Over the course of his writing career, Visky has developed what he terms "Barrack Dramaturgy", a theory by which the theatrical practice is considered a means to explore feelings of cultural and personal confinement that was inspired by personal experiences under communism. His most notable works are "Disciples", "Juliet", "I Killed My Mother" and "Porn".
Jozefina Komporaly is a London-based translator and academic. She teaches Theatre and Screen Studies at the University of the Arts, London and champions the literatures of Central and East-European nations, in particular Romanian and Hungarian. She has published extensively on translation and adaptation for the stage. Having worked extensively with Visky, Komporaly will be the playwright's interlocutor at the post-show talks.
Formed in 2010 by Brazilian Camila França and Dane Trine Garrett, [Foreign Affairs] is an East London international theatre company with a focus on pushing artistic, social and creative boundaries through translation, ensemble work and performance in unconventional venues. Responding to the gender gap in the industry, [Foreign Affairs] actively promotes and encourages gender equality. Joined over time by a plethora of talented women, the company is today composed of a fearsome female creative team and acting ensemble of men and women from eight different countries. Invested in a combined performance practice of physical theatre and Meisner Technique, the company creates accessible work that crosses boundaries, embraces difference and places humanity centre stage.
When: 20-25 November, Monday – Saturday at 8pm
Where: The Mill Co. Rose Lipman Building, 43 De Beauvoir Road, London, N1 5SQ
Tickets: £10 (£8 concession)
Book HERE
Post-show talks:

20 & 21 Nov - Author & translator with András Visky and Jozefina Komporaly
22 Nov - 'Women in Theatre'
23 Nov - Exclusive performance & talk with local youth group
24 Nov - 'Theatre in Translation'
25 Nov - Creative team