The Musician Who Came in from the Cold: Enescu and the Feared Securitate
04/04/2013 @ Romanian Cultural Institute, 1 Belgrave Square, London, SW1X8PH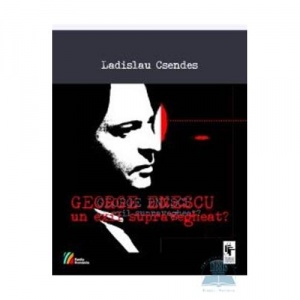 We are proud to organise within our Enescu Series, in the debut of ConTempo Quartet concert, a presentation by the author Ladislau Csendes, member in The National Council for the Study of the Securitate Archives, of an intriguing new publication, Enescu: A Surveilled Exile? which sheds new light on the great composer's life in exile, under constant threat from the feared Securitate, communist Romania's secret police.
For the Romanian Secret Services, the greatest prize after the war would have been George Enescu. In exile in Paris, the great composer was caught in a web of political intrigues and cabalas set up by the spying elite of the communist regime and sanctioned at the very top of the repressive political establishment. Majestic not only in his music, but also in his life, Enescu resisted and the agents got back in the cold empty handed.
Thu 4 April, 7pm, Romanian Cultural Institute
Admission is free, but places are limited. Early booking is well recommended.
Please reserve your seats at T: 020 7752 0134, E: office@icr-london.co.uk