The House of Romania @ Open House, London
17 - 18/09/2011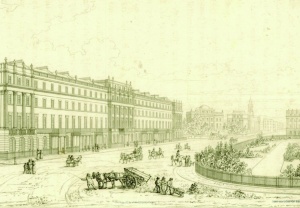 17 – 18 September, London
The Romanian Cultural Institute took part, for the first time, in the Open House event, London's greatest architectural showcase that celebrates all that is best about the capital's buildings, places and neighbourhoods. For two days, over 800 buildings of all kinds opened their doors to the hundreds of thousands of people for free.
The House of Romania, situated in the prestigious Belgrave Square, one of the grandest and largest 19th century squares in London, has a rich history. It was erected in 1820s, was appropriated by the Romanian government before WWII and has functioned as embassy, ambassadorial residence or cultural institute ever since. Our house in 1 Belgrave Square is Grade I listed by the English Heritage as a builing of exceptional interest.
More than 600 people visited our majestic house blessed with elegant halls adorned with old furniture and paintings by great Romanian artists!
This year's Open House theme, The Liveable City, took a look at what makes London a great place to live: from architects' homes and groundbreaking housing developments, eco, zero carbon and retrofit buildings, tours of major regeneration projects, landscape projects, government buildings, historic landmarks and towers, to major infrastructure sites are all available to explore over one weekend.
When: 17 – 18 September 2011, 1 - 5pm; General access with architect–led tour at 2pm, 3pm and 4pm, pre-book only at 02077520134 or email to office@icr-london.co.uk. Last entry 4.30pm.
Where: Romanian Cultural Institute, 1 Belgrave Square, London SW1X 8PH.