The Gifts of Spring
01 - 10/03/2017 @ Romanian Cultural Institute London, 1 Belgrave Square, SW1X 8PH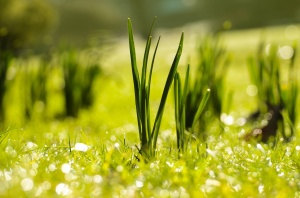 The Romanian Embassy and the Romanian Cultural Institute in London are pleased to invite you, as the spring sets in, to a celebration of culture, creativity and renewal.
The event opens with a special ceremony conducted by HE Mr Dan Mihalache, the Romanian Ambassador to the Court of St James's, who will award The Order of Faithful Service in the Rank of Commander to Kasper Holten, Director of Opera at the Royal Opera House Covent Garden. The distinction rewards the visionary director's ground-breaking contribution to the promotion of George Enescu's musical genius in Britain and throughout the world.
The evening continues with the private view of fashion collection "IDentity" by designer Andra Cliţan, the creative force behind the MA RA MI brand. The exhibition illustrates the brand's philosophy, a fusion between ancestral forms and techniques of Maramureș (Northern Transylvania) and latest sartorial approaches and fabrics. The exhibition is open until 17 March, Mon-Fri, 10 am - 5 pm.
Like always at the beginning of March, we shall recall the Romanian rites and symbols of renewal through a display of "mărțișoare" (little Marches, [mərt͡siˈʃor]), traditional amulets announcing the new natural cycle, hand-made and offered by the children of the "Step by Step" School in Bucharest.
When: Wednesday, 1 March, 7pm. Free entry.
Where: Romanian Cultural Institute - 1 Belgrave Square London SW1X 8PH
Entrance is free but it is required to book your ticket on Eventbrite.