The Bard and the Iron Curtain
08/11/2016 @ Romanian Cultural Institute, 1 Belgrave Square, London SW1X 8PH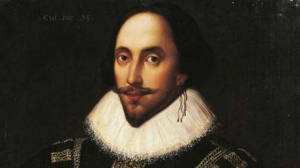 Although a household name throughout Eastern Europe during Communism, Shakespeare was subjected, like any other author, to the harsh treatment administered by ideologues and censors. Despite this political assault, his works, with their galleries of monsters and heroes, were staged by the greatest creative ensembles of the day and continued to nurture a message of freedom and moral recovery. We recall this mutilated, harassed, therapeutic and eventually redemptive Shakespeare of the Communist times in the company of some of the most notable Shakespearean scholars: professors Pia Brînzeu and Reghina Dascăl of the West University of Timişoara, Alexandra Sakowska of The Shakespeare Institute, and professor Erica Sheen of the University of York.
Renowned thespian Jack Klaff will illustrate the conversation with excerpts from the Bard's works.
The event is organised by the Romanian Cultural Institute in partnership with the Polish Cultural Institute, the West University of Timişoara, Romania, and the University of York.
Pia Brînzeu is Professor Emerita at the West University of Timişoara, Romania, specialized in British literature and civilization, narratology, and semiotics. She was the President of the Romanian Society for English and American Studies between 2002-2006 and a member of the Board of ESSE (The European Society for the Study of English) in the same period. She has held several positions in her university (Vice-Rector, Head of Department), is the founder of the Timișoara International Shakespeare Centre, and co-editor of the journal B.A.S./British and American Studies. She is member of several scientific societies, of the Romanian Writer's Union, and of several editorial boards of Romanian and international journals. She has published, co-authored, and edited several books, among which 'Corridors of Mirrors: Postwall British and Romanian Fiction' (University Press of America, 2000) and 'Translating the Body' (München, Lincom, 2007), as well as a series of essays on literature and narratology in Semiotica, Degres, and Poetics. As a visiting professor, she has lectured and taught at the universities of Atlanta/Georgia, Durban, Urbino, Sassari, Munich, Frankfurt, Budapest, and Szeged.
Reghina Dascăl teaches British Studies and Gender Studies at the English Department of the University of Timişoara. She holds a doctorate in cultural anthropology (her thesis was entitled 'House and Dwelling in a European Cultural Context') and she has so far published five books: 'Casă/Locuire' (1999), 'British Topics' (2000), 'Feminist Perspectives' (2001), 'British Studies Course' (2005) and 'Christine de Pizan Essays' (2008). She is Director of the Interdisciplinary Centre for Gender Studies at Timişoara University. Over the years she has presented and published papers in the country and abroad and has also edited and co-edited several publications, among which 'Episodes from a History of Undoing: The Heritage of Female Subversiveness', published by CSP in 2012. Polirom has published her translation of Andrea Dworkin's 'Letters from the War Zone' and recently (2015) her critical edition of Christine de Pizan's 'Livre de la Cité des Dames'.
Aleksandra Sakowska holds an MA from Warsaw University and a PhD from King's College London and specialises in Shakespeare in Performance. Her other main interests include English Renaissance theatre more broadly (especially modern and inter/multi-cultural performance), early modern literary theory and dramaturgy. Aleksandra is Executive Director at British Friends of the Gdansk Theatre Trust, translator of drama, theatre critic, curator. She has published scholarly essays and theatre reviews in Shakespeare Bulletin, Romanian Shakespeare Journal, Slovakian Shakespeare Journal, Plays to See (an online international theatre platform) and Exeunt Magazine. For Multicultural Shakespeare: Translation, Appropriation and Performance journal she has co-edited a special themed issue on global Shakespeare performance for an Anglophone audience. She is currently a Research Associate at the Shakespeare Institute. She is co-organising forthcoming European Research Shakespeare Association congress, 'Shakespeare and European Theatrical Cultures: AnAtomizing Text and Stage', which will take place 27 – 30 July 2017 at the University of Gdańsk and The Gdańsk Shakespeare Theatre, Poland.
Erica Sheen is Senior Lecturer in Literature and Film in the Department of English and Related Literature at the University of York, UK. She teaches and researches in the cultural politics of post- and Cold War literature, film and critical theory, and in the Cold War reception of Shakespeare. Her publications include 'Shakespeare in Cold War Europe: Conflict, Commemoration, Celebration', co-edited with Isabel Karremann (Palgrave 2016), 'Shakespeare and the Institution of Theatre: The Best in this Kind' (Palgrave Macmilllan 2009), a forthcoming Shakespearean special edition of the journal Comparative Drama, as well as edited collections, chapters and articles on European art cinema, law and literature, literary adaptation and David Lynch. Her forthcoming book, 'Cold War Shakespeare' has been supported by a Leverhulme Research Fellowship and a Visiting Fellowship at the Centre for Advanced Studies, LMU Munich, and by research residences at the Tamiment Library NYU, the Truman Presidential Library and the Getty Research Institute. She is co-organiser of the Cold War Cultures international network, and of the NWO-funded international network Shakespeare in the Making of Europe.
Jack Klaff is an actor, writer, director and academic. He has held four visiting professorships at Princeton University and was for four years Professor of the Public Understanding of Science at Starlab in Brussels. He has presented programmes for Discovery, Granada, BBC4 TV and BBC Radio, and has over 200 television credits, including 'Sherlock Holmes' and 'Midsomer Murders', and appeared in the films 'For Your Eyes Only' and 'Star Wars' Episode IV: 'A New Hope'. Jack Klaff received the prestigious Archangel Award at the Edinburgh Festival in 2010.
Where: Romanian Cultural Institute - 1 Belgrave Square London SW1X 8PH
When: Tuesday 8 November 2016, 7pm.
Free entrance. Please book your ticket on Eventbrite.