Exhibition Opening: 'The Allure of Typography'
09/04/2014 @ Romanian Cultural Institute in London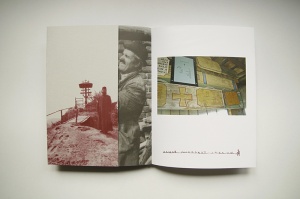 Despite its tremendous expansion, the e-book has not made the sophisticated art of typography and book design obsolete. Books remain as refined an object as ever and no less desirable. To prove that exquisite typography is thriving, an exhibition of the most beautiful Romanian books of 2013, curated by the Association for Performance and Culture in collaboration with the Romanian Cultural Institute in London, will open at 1 Belgrave Square as part of our programme at the London Book Fair 2014.
Featuring design by Alexandru Braniște, Cosmin Bumbuț, Mihai Coșulețu, Kristina Hajdu, Agnes Keszeg, Lucian Sandu Milea, Timotei Nădășan, Cristiana Radu, Alice Stoicescu, Ferenc Suto, Margareta Udrescu and Zsolt Vidak.
Keynote remarks by Mihai Mitrică, the Executive Director of the Romanian Federation of Publishers, and Adina Pașca, the exhibiton's curator.
When: Opening 9 April, 7 pm
Where: Romanian Cultural Institute, 1 Belgrave Square, London SW1X 8PH