Sunday at Six @ Romanian Cinematheque
29/09/2011 @ Romanian Cultural Institute London, 1 Belgrave Square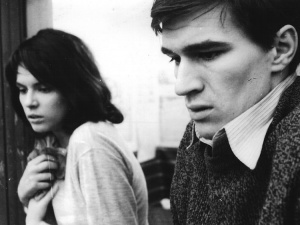 Romania | 1965 | 76 min | dir: Lucian Pintilie | cast: Irina Petrescu, Dan Nutu, Gratiela Albini, Eugenia Bosanceanu. In Romanian with English subtitles.
A rare chance to see Lucian Pintilie's debut film Sunday at Six (1965), set in the 1940s, during the buildup of the Romanian People's Republic.
Sunday at Six follows the romance between two communist revolutionaries who find their mutual affection at cross-purposes with the interests of the Party. Love seems to be a refuge, but the war devours everything, insinuating itself into the fates of all individuals.
The film, which was not liked by cine-phobes or Godard disciples, is tender and moving. There are no ambiguities: the heroes are young and sympathetic and we are drawn to them, without asking too many questions, because they hate fascism.
Axel De Brooke, Positif no. 80, December 1966
Romanian Cinematheque is a partnership with the National Centre for Cinematography in Romania (CNC).
When: Thu 29 September 2011, 7pm;
Where: Romanian Cultural Institute London.
Free entrance. To attend please email office@icr-london.co.uk or call 0207 752 0134. Early booking recommended.