Summer with Piano Tunes at St Martin-in-the-Fields
25/07/2016 @ St Martin-in-the-Fields, Trafalgar Square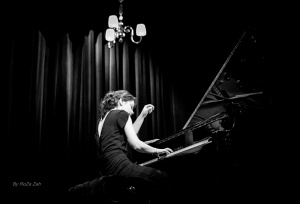 As summer sets in we are back in the musical temple of Trafalgar Square with a piano recital offered by wonderfully gifted Daria Tudor. The programme will include, alongside George Enescu's 'Bourée', works by Johann Sebastian Bach, Wolfgang Amadeus Mozart, Franz Lizst, and Frédéric Chopin.
Daria Tudor took her first piano lessons when she was only 4 years old. From 2004 until 2014, she studied in Romania with Professors Şerban Dimitrie Soreanu at the National University of Music in Bucharest and Adriana Bocăneanu at the National College 'Dinu Lipatti'. In February 2015, she was accepted at Universität der Künste in Berlin where she has continued her studies under the guidance of Professor Pascal Devoyon. Daria performed for the first time at the age of 9 and since then she has won important prizes at national and international competitions like International Piano Competition in Montrond les Bains, the 'Grand Prix' Section, the International Piano Competition 'Citta di Padova', the 'Soloists with Orchestra' Section, the International Piano Competition 'Citta di Padova', the 'Virtuosity' Section, 'Antonino Miserendino' European Competition, and 'Jeunesses Musicales' International Piano Competition.
When: Monday, 25 July, 1pm
Where: St Martin-in-the-Fields, Trafalgar Square, London
This lunchtime concert is free and no ticket is required.