Special Screening: "Wild Carpathia" III
11/11/2013 @ ICR London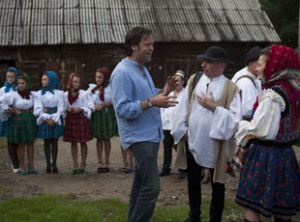 The third and last episode in the popular "Wild Carpathia" series takes us to Northern Romania and the Maramureş - one of the most picturesque regions in The Carpathians. Presenter Charlie Ottley and his companions also explore the scenic views of Moldova and Bucovina, where they marvel at the Painted Monasteries. The trip culminates with a conversation with HRH The Prince of Wales, an enthusiast of multicultural Transylvanian traditions.
The special screening and the following reception are organised by the Romanian Embassy, with support from ICR London.
When: 11 November 2013, 7pm
Where: ICR London, 1 Belgrave Square, SW1X8PH
Free entry. Please confirm your attendance at londra.rsvp@mae.ro.