Sorin Zlat Quartet's "Land of Dreams" at Ronnie Scott's Jazz Club
24/09/2019 @ Ronnie Scott's Jazz Club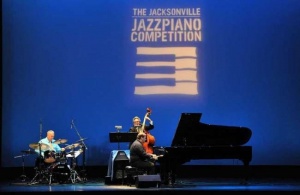 September brings about great news for jazz lovers and tired souls alike. Renowned Romanian pianist Sorin Zlat's Quartet proposes a new journey through the "Land of Dreams" at London's prestigious Ronnie Scott's Jazz Club.
Sorin Zlat started working on his new album "The Land of Dreams" in 2018 and, since then, the project enjoyed not only a well-deserved success in Romania, Europe and the United States, but also gave rise to a new collaboration. With styles ranging from cool jazz, to post-bop, latin, flamenco, funk, avant-garde, the project is a testament to the universality of music, with the four musicians coming from generations and different schools of thought, but unified by the common language of jazz.
Sorin Zlat was born in 1985 to a family of accomplished musicians and grew up surrounded by the sound of classical and contemporary music. At the age of seven, and continuing in his family's tradition, he studied multiple instruments beginning with the violin and the clarinet. At the age of thirteen he won the National Music Olympics and two years later was featured as a soloist with the Romanian Philharmonic Orchestra "Mihail Jora".
In 2009, he graduated from the George Enescu University of Arts with a degree in classical clarinet. It was during those university years when he started to experiment with, and then fell completely in love with jazz. Beginning as an autodidact, his musical influences shifted to the work of Dizzy Gillespie, Keith Jarret, Miles Davis, Thelonious Monk, Bud Powell, Oscar Peterson, and Chick Corea. Zlat found the piano as the sublime instrument to reflect his innermost feelings as a composer and orchestrator, winning the Grand Prize at the 2009 International Student Jazz Competition in Romania.
Zlat furthered his career accomplishments by reaching the finalist stage at elite international competitions such as the Parmigiani Montreux Jazz Piano International Competition in Switzerland and the Nottingham Jazz Piano Competition in the United Kingdom. In 2015, he won the Grand Prize at the Jacksonville Jazz Piano Competition, Florida, United States. He had the chance to share the stage with great artists such as Kenny Garett, Lee Ritenour, Branford Marsalis, Lee Konitz, Roy Hargrove, Chris Potter, Chucho Valdes, Sonny Emory, Jeff Ballard, Dave Grusin, Ravi Coltrane, and Leszek Mozdzer.
When: Tuesday 24 September 2019, 23:00
Where: Ronnie Scott's Jazz Club, 47 Frith Street, Soho, London, W1D 4HT
Tickets: £10 in advance (£12 on the door, £6 Students with ID) from www.ronniescotts.co.uk