Sonata in Sound and Word
03/04/2014 @ Romanian Cultural Institute in London, SW1X8PH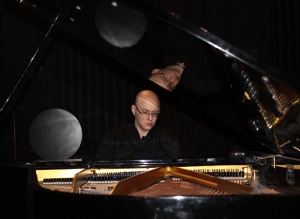 Virtuoso pianist Matei Şerban Rogoz makes his UK debut in 1 Belgrave Square with an exceptional reading of some of the scores that have made the piano king of all musical instruments. Before the evening's programme, featuring works by Beethoven, Prokofiev and Enescu, the musician, also an accomplished music historian, will introduce his latest book, 'The Piano Sonata: The 18th and 19th Centuries'.
Programme:
Ludwig van Beethoven – Sonata Op 27, No 2 in C sharp Minor – 'Moonlight Sonata'
Ludwig van Beethoven – Sonata Op 110 in A flat Major
George Enescu – Suite Op 10, No 2
Sergei Prokofiev – Sonata Op 83, No 7 in B flat Major
Born in 1973 in Bucharest, Matei Şerban Rogoz started studying the piano at the age of six, under the guidance of Professor Ligia Pop. In 1991, he became the pupil of famous Sandu Sandrin at the National University of Music in Bucharest, where he graduated in 1997. After moving to France, Matei Rogoz continued his studies under Françoise Thinat at the 'Alfred Cortot' Normal School of Music in Paris, and with Jacques Bernier at the l`Hay-les-Roses Conservatoire. In 2012, the pianist got his PHD in music at the National Music University in Bucharest. He is the recipient of numerous awards both in Romania and abroad, including the famous 'Per Giovani Pianisti' in Rome, in 1993. The pianist gave concerts in important venues in Romania, France and Austria and attended materclasses with famous musicians such as Gérard Frémy, Martin Hugues and François-René Duchable. Matei Rogoz has recently launched his latest book, 'The Piano Sonata: 18th and 19th Centuries'.
When: Thursday, 3 April, 7pm
Where: Romanian Cultural Institute, 1 Belgrave Square, SW1X 8PH
Admission is free, but places are limited. Please confirm your attendance at T: 020 7752 0134, E: office@icr-london.co.uk
Seats are allocated on a first come, first served basis.