Shapes and Signs: the Secret Language of the Blouse
25/06/2018 @ Romanian Cultural Institute London, 1 Belgrave Square, SW1X 8PH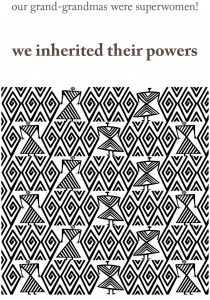 With its beautiful colours and intricate adornments, the famous traditional blouse (in Romanian, ie) is by no means one of the most famous Romanian artefacts. Yet more than a sartorial marvel, the blouse, which has entered the mainstream of international couture, is a language. The forms, the colours, the stitching – all these signs are part of a subtle, hidden discourse. The secret meaning of the Romanian blouse is a focus of a new exhibition, curated by architect Ioana Corduneanu, the initiator of `Sewing Signs` project, and set up with the support of RCI London and the Romanian Embassy in the UK. The event marks the Day of the Romanian Blouse, internationally celebrated on the 24th of June.
`Sewing Signs` is a community of women determined to rediscover, practice and pass further into future the rich heritage of the traditional textiles. They work to preserve and show what they consider universal values. Beyond the textile themselves, the community treasures the know-how, the joy, the stories ant the craft that transform people from consumers to creators of art, changing mentalities, changing lives, changing history, despite all odds.
The event is organised in collaboration with the Romanian Embassy and Romanian Women in UK.
When: Monday, 25 June, 7pm.
Where: The Romanian Cultural Institute, 1 Belgrave Square, London SW1X8PH
Please book your free ticket at Eventbrite.