Scores for Scores
15/06/2016 @ Rich Mix Cultural Foundation, 35-47 Bethnal Green Road, London, E1 6LA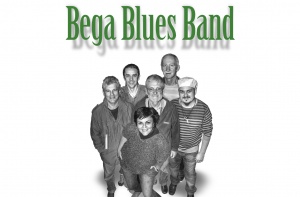 Flamboyant Bega Blues Band provides the soundtrack of Romania's second match at the EURO 2016 against Switzerland in an event full of frantic rhythms and adrenaline hosted by the temple of London youth culture. The concert is part of Encore! Euro 2016, an artistic counterpart to the spectacular sporting event, organized by Rich Mix in partnership with EUNIC London between 10 June and 10 July.
Bega Blues Band, the oldest Romanian group of its genre, was born in 1983 after a momentous meeting between the late frontman Bela Kamocsa, founder and the guitarist of the legendary rock group Phoenix, and the bass player Johnny Bota. The band, based in Timișoara, has enjoyed great popularity and a plethora of accolades, among which the Popularity Prize at Privas Festival, France (1992), and The Best Blues Band awarded by Romania's Association of Composers and Musicologists and Radio Romania (2004). After the death of Bela Kamocsa, Johnny Bota, also the founder of the first Jazz Faculty at the University of Timișoara, became the band's frontman.
Bega Blues Band is:
Johnny Bota – bass/ Mircea Bunea – guitar/ Toni Kuhn – keyboards/ Maria Chioran – voice/ Lucian Nagy – wind instruments/ Vasile Dolga – drums
When & Where: Wednesday, 15 June, 19:45 pm, Rich Mix Cultural Foundation, 35-47 Bethnal Green Road, London, E1 6LA
This event is free and no booking is needed.