Sanda Miller: A Celebration of her Formidable Legacy
27/01/2022 @ Romanian Cultural Institute, 1 Belgrave Square, London SW1X 8PH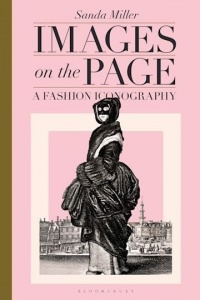 The Romanian Cultural Institute in London hosts, on the International Holocaust Remembrance Day, a tribute to the Jewish art historian Sanda Miller well known for her authoritative study of the Romanian sculptor Constantin Brâncuși and for her invaluable contribution to the history of fashion and visual arts. Sanda Miller was, until her untimely death in 2021, a research fellow at Southampton Solent University, UK a visiting lecturer at the Marangoni Institute, London, UK and the Milan Fashion Institute, Italy. Moreover, she was one of the constant and graceful friends of RCI London and RCI.
The event will start at 7 PM and will include a piano recital by Lady Rose Cholmondeley, Cristiana Achim and Ricardo Cinalli with an eclectic repertoire combining Fr.Chopin, Eric Satie, Béla Bartok and tango, one of Sanda's beloved pieces. Videos and messages from Peter McNeil, PhD University of Technology, Sydney, Assoc, Liliana Țuroiu, PhD, Faculty of Decorative Arts and Design, Bucharest, well-known artist Ioan Nemțoi, David Webster, UK Romania Group, together with photos and brief films from the personal archive will be screened or presented during the event.
Sanda Miller's book entitled "Images on the Page - A Fashion Iconography" an interdisciplinary work published by the prestigious Bloomsbury in 2021 will be presented as well. The book proposes a radical alternative to conventional approaches in the history of fashion, restoring a series of aesthetic questions missing from the contemporary scholarship.
This date was specially chosen to mark the International Holocaust Remembrance Day, commemorating one of the most dramatic events in history in which the famous historian tragically lost a part of her family.
When: Thursday 27 January, 19.00
Where: Romanian Cultural Institute in London, 1 Belgrave Square, SW1X8PH