Romanians against the Holocaust: an Evening of Remembrance
19/01/2017 @ Romanian Cultural Institute, 1 Belgrave Square, London SW1X 8PH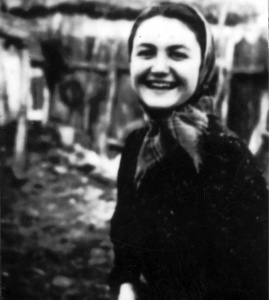 Join us for an evening of remembrance and reflection, commemorating, through photography, music and film, the tragic faith of the Jewish communities of Romania and Europe during the Holocaust. The event is organized by the Romanian Embassy in London and the Romanian Cultural Institute, under the aegis of the Romanian chairmanship of The International Holocaust Remembrance Alliance (IHRA). Keynote remarks by H.E. Mr Dan Mihalache, the Romanian Ambassador to the Court of St James's and by The Rt Hon Sir Eric Pickles MP, UK Special Envoy for Post-Holocaust Issues. Private view of the exhibition dedicated to the Romanian designated as "righteous among nations" by the Yad Vashem Institute. Music by Forna Quartet, performing works composed in the Nazi ghettos and camps. Film screening: "Tombstones also Speak… Jewish Cemeteries in Moldavia and Bukovina".
The photographic exhibition offers a biographical account of the Romanians who protected and saved Jewish individuals and communities during the Second World War as well as visual records of impressive stories of courage and humanity. The exhibition is produced by the "Elie Wiesel" National Institute for the Study of the Holocaust in Romania with the support of the US Holocaust Museum in Washington D.C.
The Forna Quaret performs music composed by Viktor Ullmann, Hans Krása, Gideon Klein, Jewish composers incarcerated in the Nazi concentration and extermination system, as well as by composers, like the Romanian Ludovic Feldman, who while in hiding owed his survival to fellow countrymen and musicians George Enescu and Mihail Jora. The Forna Quaret are: Ioana Forna – violin; Ionel Manciu – violin; Francis Gallagher – viola; Zoé Saubat – cello.
"Tombstones also Speak… Jewish Cemeteries in Moldavia and Bukovina" is a documentary film directed by Florin Costache and produced by Art Promo Foundation with the support of the Romanian Government's Department for Interethnic Relations.
When: Thursday, 19 January 2016 from 19:00 to 21:00
Where: Romanian Cultural Institute - 1 Belgrave Square London SW1X 8PH
Entrance is free but it is required to book your ticket on Eventbrite.
Please note that the seating is unreserved.