Romanian Cultural Institute London Launches Its First Language Course
31/10/2016 - 23/01/2017 @ Romanian Cultural Institute, 1 Belgrave Square, London SW1X 8PH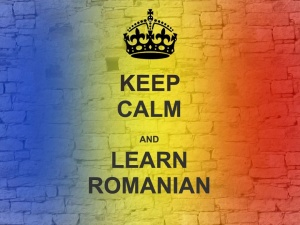 The most recent addition to our permanent programme is a state of the art language course, devoted to beginners and taught by the highly experienced Laura Manu at the welcoming premises of 1 Belgrave Square. If you wish to embark on a journey of linguistic and cultural discovery, sign up today for the best Romanian beginner's course in London.
Its aim is to provide a thorough introduction to contemporary Romanian. By the end of the course, students will have covered basic grammatical constructions and acquired an essential working vocabulary allowing them to communicate within a limited range of situations in which learners are likely to find themselves. The course is taught in English and Romanian with coverage of the four skills of speaking, listening, reading and writing, and a balance between communicative activities, structure practice and grammar.
And once you're in for the language experience you can get a taste of our rich and diverse culture by attending our exciting events. To find more about our cultural programme, please check this website or subscribe to our newsletter.
Course details:
Duration: 10 weeks with 1 meeting/week and 2hrs/meeting; starting on 31 October and ending on 23 January (last meeting this year on 12 December, first meeting in 2017 on 9 January). The next module will begin in February 2017.
Days & time: Mondays from 6:30-8:30pm
Venue: Romanian Cultural Institute, 1 Belgrave Square, SW1X8PH
Course materials (handouts) included in the fee, except manuals, which can be purchased from Cărţi Româneşti UK (https://cartiromanesti.co.uk/gb/) based on a prior order.
Course fees: £100/ 10-week module, payable into the Romanian Cultural Institute Bucharest's Euro account (more info upon registration)
Course tutor: Mrs. Laura Manu
Expression of interest /pre-registration by email at office@icr-london.co.uk
Laura Manu graduated from the Faculty of Letters of the University of Bucharest, where she studied English and Italian language and literature. She has been living in the UK for 26 years and has been lecturing in Romanian language at the University of Westminster since 1995. Laura worked for the Romanian language service of the BBC World Service and, after training in psychotherapy, she started working as a psychotherapist in a private practice and with the NHS. Alongside her freelance activities in dubbing and voice over, she combines her interest in psychoanalysis and film working as a consultant for Romania at the European Psychoanalytic Film Festival (London).