Romance, Romantic, Romanian
01/09/2015 @ Europe House, 32 Smith Square, London, SW1P 3EU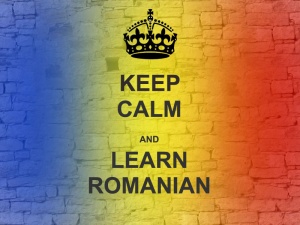 Join us at Europe House for an evening of linguistic and cultural discovery, celebrating the Romance language which is said to be closer to Latin than any other idioms that originated from the venerable lingua franca. The event is hosted by the European Commission Representation in the UK and organised in celebration of Romania's National Language Day.
Romanian is the native language of around 24 million people, mainly in Romania and Moldova, and is spoken by over 4 million people as a second language. It is one of the EU's 24 official languages.
The event will open with an introduction to Romanian language and culture by Dr Diana Georgescu of the School of Slavonic and East European Studies, followed by a taster class in Romanian offered by Silvana Avram - tutor at Morley College, which will equip you with enough linguistic knowledge for a night out in vibrant Bucharest or a trip to the Transylvanian countryside. To help the learning process run smoothly you will be offered a glass of Romanian wine. No prior knowledge of the language is required.
There will also be a display of Romanian language textbooks and a brief presentation on the main Romanian language teaching institutions in the UK, giving participants who catch the Romanian bug options for taking the language further.
The event is free but numbers are limited and registrations will be accepted on a first-come, first-served basis. To reserve your place, please send an email to the following address: comm-lon-reception@ec.europa.eu, putting 'Romanian taster class 1 September' in the subject line. You will receive an email confirming your place.
Where: Europe House, 32 Smith Square, London, SW1P 3EU
When: Tuesday, 1 September 2015, 6:30 - 8:30 pm