Rising Star Cristian Sandrin at Lake District International Music Festival
06/08/2018 @ Ambleside Parish Church (St Mary's), Lake District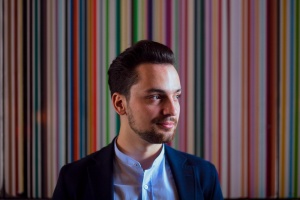 Romanian musicians are present, for the second consecutive time, in the programme of one of Britain's most impressive, both naturally and musically, music festivals: Lake District International Music Festival. This year, young and most talented pianist Cristian Sandrin, currently completing his postgraduate studies at the Royal Academy of Music, brings to the audiences a most interesting programme featuring a first half of classical Haydn and Beethoven and continuing with French connections: music composed in Paris by Enescu and Chopin.
Programme:
Haydn: Piano Sonata No. 30 in D Major
Beethoven: Piano Sonata No. 17 in D minor "Tempest"
Enescu: Pavane from the Suite No. 2 in D Major and "Des cloches sonores", Op. 10
Chopin: "Barcarolle" in F sharp Major
Ravel: "Miroires"
Born to a family of musicians from Bucharest, pianist Cristian Sandrin had his solo debut at prestigious Romanian Atheneum Hall at the age of 13. After graduating the 'Dinu Lipatti' Art College in Bucharest, Cristian moved to London where he studied under the tutelage of Diana Ketler at the Royal Academy of Music. A proactive and versatile musician, Cristian had his solo debut recital at the Wigmore Hall in London in September 2017 and his solo debut at Salle Cortot in Paris in November 2011. His passion for conducting led him to direct numerous piano concertos by Mozart from the keyboard.
When: Monday, 6 August, 11am
Where: Ambleside Parish Church (St Mary's)
Tickets: £16.