Reading & Talk with novelist Catalin Dorian Florescu
21/06/2012 @ Goethe Institut, 50 Princes Gate Exhibition Road, London SW7 2PH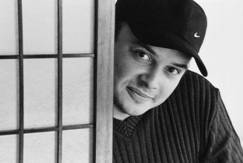 We are happy to associate with the Embassy of Switzerland in the UK and the Gotehe Institut London for a reading & talk with Romanian-born novelist Catalin Dorian Florescu.
Catalin Dorian Florescu, winner of the Swiss Book Prize 2011, was born in Romania in 1967, where he spent his childhood and youth. Later, he and his parents emigrated to Switzerland where he obtained Swiss citizenship. After the publication of his first novel, he abandoned his career as a psychotherapist and turned full-time writer in 2001. His novels have been published to great critical acclaim and have won several prizes, including the Anna Seghers Prize 2003.
Florescu will read in English and German from his new novel Jacob Decides to Love, telling the adventurous life story of Jacob Obertin from a small village in Romania. It is a story of love and friendship, escape and betrayal, and how one's ability to love can be a rescue. Jacob's story - it takes place between the end of the 20s and the early 50s - expands into a fast-paced family epic which, in dense fantastic images, tells the fate of the Obertin family during the last 300 years, starting with the Thirty Years' War.
Please RSVP: lon.events@eda.admin.ch
When: Thursday 21 June, 6.30pm
Where: Goethe Institut London