No Time Like Now: New Romanian Books in English
13/03/2019 @ Caravansérail Bookshop, 5 Cheshire St, London E2 6ED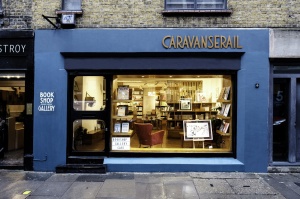 The latest Romanian books in English are presented, alongside the newest collection of lyric poems by revered American writer of Romanian origin Andrei Codrescu, in a special event hosted by Caravansérail, the charming bilingual bookshop nestled in London's Brick Lane. The event brings together acclaimed authors Andrei Codrescu ('No Time Like Now', University of Pittsburgh Press, 2019), Matei Vișniec ('Migraaaaants! There's Too Many on This Damn Boat', Palm Art Press, 2018) and Mircea Mihăieș, joined by prolific Gabi Reigh and her new translations of Lucian Blaga's 'Poems of Light' (CreateSpace Independent Publishing Platform, 2018) and Mihail Sebastian's 'Women' & 'The Town with Acacia Trees' (Aurora Metro Books, 2019).
Followed by a wine reception.
When: Wednesday 13 March 2019, 7pm
Where: Caravansérail Bookshop, 5 Cheshire Street, London E2 6ED
Tickets: £8. Please book on EVENTBRITE.
Full programme of the Romanian presence at the London Book Fair 2019.
The Romanian participation at the LBF 2019 is organised by the Romanian Cultural Institute's Book Centre and the Romanian Cultural Institute in London, with the support of the Romanian Embassy, Caravansérail Bookshop, the Romanian Publishers Association, University of Pittsburgh Press, Palm Art Press and Aurora Metro Books. The project is funded by the Romanian Cultural Institute.