International Day of Commemoration in Memory of the Victims of the Holocaust 2020: Exhibition & Concert
29/01 - 14/02/2020 @ Romanian Cultural Institute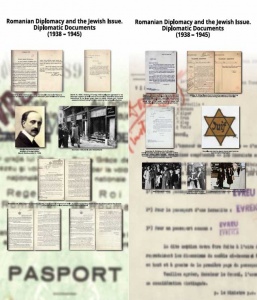 The Embassy of Romania in the United Kingdom and the Romanian Cultural Institute in London in partnership with B'nai B'rith UK are marking the International Day of Commemoration in Memory of the Victims of the Holocaust with an event of remembrance and reflexion.
The evening includes the opening of the exhibition "Romanian Diplomacy and the Jewish Issue. Diplomatic documents (1938-1945)", put together by the Diplomatic Archives Unit of the Romanian Foreign Ministry, as well as the display panels about the "Elephant" project - A Memorial House to the Jewish history in Vișeu de Sus, Maramureş, Romania and archive photos from AGERPRES.
Acclaimed violinist Alexander Balanescu will offer a special recital to the guests who include members of the diplomatic corps and representatives of British organisations and of the Jewish community.
When: 29 January 2019, 19.00
Where: Romanian Cultural Institute