In the Ashes of Oblivion: the Romanian-Irish Vanner Collective at Edinburgh Fringe
07 - 29/08/2015 @ Greenside @ Infirmary Street (Venue 236), 6 Infirmary Street, Edinburgh EH1 1LT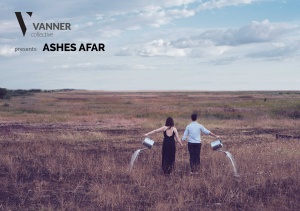 One of our theatrical presences on the Edinburgh Festival scene this summer is the Romanian-Irish dramatic exploration of the often traumatic impact immigration has on one's identity and memory. The show, entitled 'Ashes Afar: Go Home', tackles the vagaries of displacement in a comedic key.
The play is produced by the VANNER Collective and presented at the Edinburgh Fringe with the support of The Administration of the National Cultural Fund and the Romanian Cultural Institute.
'Ashes Afar: Go Home'
Written by Andreea Borţun
Directed by Bobi Pricop
With:
Crissy O'Donovan
Liviu Romanescu
A couple. A suitcase. A game lost. A memory played. When Aine loses her memory, Mihail constructs a form of therapy to help bring her back. But therapy with the one you love can be a very funny game. What happens when the rules change? 'Ashes Afar' spikes social politics with bitter humour. Watch the lives of this young immigrant couple unravel in this fractured story about memory, love and the loss of both.
When: 7-29 August (no Sunday performance), 6.30pm
Where: Greenside @ Infirmary Street (Venue 236), 6 Infirmary Street, Edinburgh EH1 1LT
Tickets: £8 - general admission; £7 - concessions. Book HERE