Impetuous Young Pianist Daniel Ciobanu in Concert at St Martin-in-the-Fields
02/12/2014 @ St Martin-in-the-Fields, Trafalgar Square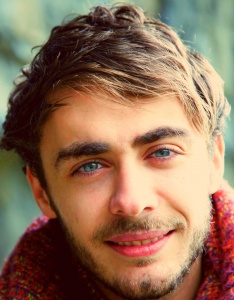 One of the winners of this year's Scottish International Piano Competition in Glasgow, talented newcomer Daniel Ciobanu will perform the last act of our 2014 St Martin-in-the-Fields lunchtime concert series. His recital will include, alongside George Enescu's 'Carillon nocturne' and Constantin Silvestri's 'Jeux d'enfants', works by Domenico Scarlatti, Sergei Rachmaninoff and Frédéric Chopin.
We'll be back at St Martin-in-the-Fields in April 2015 so keep an eye on our calendar.
Pianist Daniel Ciobanu studied as a Silvestri scholar at Stewart's Melville College in Edinburgh after attending the Music Highschool in his town of birth, Piatra Neamț. He became Young Musician of the Year 2008 at the national competition organized by the Rotary International Club in Edinburgh and, at present, he has won ABRSM Postgraduate scholarship at the Royal Conservatoire of Scotland. He attended masterclasses with reputed teachers such as Peter Donohoe and Murray McLachlan and took part in a of series of concerts in Italy, Switzerland, Hungary and the US promoted by Musica in Amicizia Foundation, coordinated by maestro Iulian Arcadi Trofin. He performed at prestigious academies such as the Salzburg Mozarteum, the Accademia Nazionale di Santa Cecilia in Rome and the Musicians' Institute of Contemporary Music in Hollywood. Daniel has won over 40 1st prizes at national competitions in Romania, the Grand Prize at the Carl Czerny International Competition, the 1st Prize at the Carpinetti in Musica contest in Italy, and numerous prizes at other competitions in Romania, France, Spain and the UK. In 2011, he was selected by Lang Lang to perform along with him in his famous '100 Pianos' show at the Royal Festival Hall in London, which gave Daniel the opportunity to play Silvestri's 'Baccanale' for an audience of 3000. This year he has been a semifinalist in the Scottish International Piano Competition from Glasgow.
When: Tuesday, 2 December, 1pm
Where: St Martin-in-the-Fields, Trafalgar Square, London
This lunchtime concert is free and no ticket is required.