I soul a t i o n: What are the artists doing/feeling/thinking in these adverse times?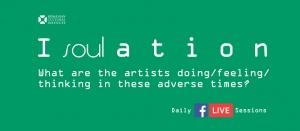 As nurses and doctors everywhere are rightly offered the admiration of the general public in their fight for every life, theatres and concert halls, art centres and libraries are empty and silent.
And while all of us will appreciate the abundance of cultural products which have been generously taken out of archives and made available to the armchair spectator, many of us will still feel the insatiable craving for immediacy.
The Romanian Cultural Institute in London is conducting a series of daily interviews broadcasted live on facebook with artists who are recognised for their wonderful work in music, film, theatre, literature or visual arts, asking what they are doing/feeling/thinking in these adverse times.
"I soul ation" Series:
24 June - Live interview with fashion designer Adrian Oianu, whose collections are inspired by the traditional Romanian costume.
21 May 2020: visual artist Paul Arion
14 May 2020: Lucian Ban takes over Isoulation with Alex Simu, Wesley Stephenson & Henning Bote
13 May 2020: photographer Florin Ghioca
07 May 2020: Lucian Ban takes over Isoulation with Mihai Iordache, George Dumitriu and Corey Mwamba
06 May 2020: fashion designer Antonia Nae
05 May 2020: film producer Anamaria Antoci
30 April 2020: cultural manager Vlad Drăgulescu
29 April 2020: choreographer and dancer Arcadie Rusu
28 April 2020: travel writer, presenter, poet and filmmaker Charlie Ottley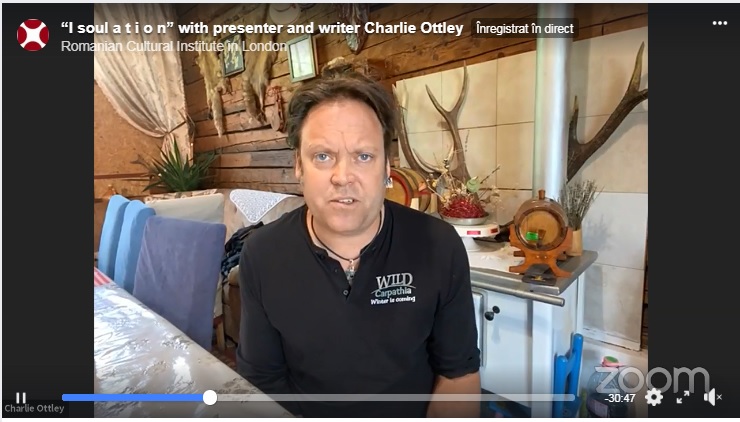 23 April 2020: architects Iolanda M.B. Costide, Ana Becheru and Iulia Fratila from the Romanian Architects' and Urbanists' Forum
22 April 2020: Nigel Bellingham, Country Director British Council Romania and Cristiana Tăutu Head of Arts
21 April 2020: composer Calin Huma
16 April 2020: film critic & translator Irina Margareta Nistor

15 April 2020: editor & writer  Alexandra Rusu 
14 April 2020: cellist Adrian Mantu
10 April 2020: visual artist Matei Bejenaru
9 April 2020: poet and translator Claudiu Komartin
8 April 2020: pianist Daniel Ciobanu
7 April 2020: actor and producer Edith Alibec
6 April 2020: violonist Remus Azoiţei
3 April 2020: ballerina Francesca Velicu
2 April 2020: filmmaker Radu Muntean
1 April 2020: theatre director Vasile Nedelcu
31 March 2020: soprano Nelly Miricioiu