HOUSE FROM HOBIŢA: BRÂNCUȘI'S ROOTS
07/09 - 03/10/2012 @ Chelsea College of Art & Design, Rootstein Hopkins Parade Ground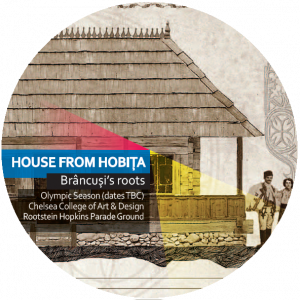 A 100-year old wooden house from sculptor Constantin Brâncuşi's village will be dismantled, transported over the Channel in pieces
and re-assembled in London, as part of a training program in traditional crafts conducted by British experts of
Prince's Trust's INTBAU. After completion, the house will open with a programme of traditional Romanian music and dance,
weaving and pottering workshops, and culinary exhibitions. The project is inspired by an idea of Luminiţa Holban.

Partners: Dimitrie Gusti National Village Museum Bucharest, The International Network for Traditional Building, Architecture & Urbanism (INTBAU), Chelsea College of Art&Design