Festivalul Latitude prezintă scurtmetrajele Cadoul de Crăciun și Opinci
22 - 25/07/2021 @ Latitude Festival, Faraway Forest, Henham Park, Suffolk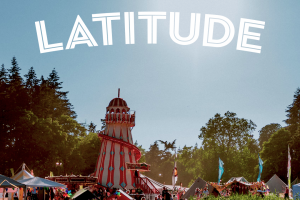 Latitude Festival, one of the largest and popular festivals in the UK, will present two Romanian short films as part of the Dash Arts Forum: The Christmas Gift (Cadoul de Căciun) directed by Bogdan Mureșanu and My Father's Shoes (Opinci) directed by Anton and Damian Groves.
The screenings are supported by the Romanian Cultural Institute in London and will take place between 22-25 July, in Henham Park, Suffolk, as part of a programme organised by Dash Arts for the Latitude Festival (music, dance, comedy, literature, performing arts, film, podcasts and family activities).
The Christmas Gift, Bogdan Mureșanu's film, starring Adrian Văncică and Ioana Flora, is set on the 20th of December 1989, a few days after Ceaușescu's bloody repression in Timisoara. A father's quiet evening turns to sheer ordeal as he finds out that his little son has sent a Christmas letter to Santa Claus, in which the child reveals what his parents want for Christmas.
My Father's Shoes, directed by Anton and Damian Groves, is inspired by the story of the first Romanian globe-trotter who walked 100 000 km and entered the Guinness Book of Records. The film tells the amazing story of Dumitru Dan who, in 1910, set off on a round-the-world journey on foot, with the aim of winning the 100,000 francs offered by the Touring Club de France. In 1923, Dumitru Dan crosses the finish line and receives his much-devalued prize.
Bogdan Mureșanu is a Romanian film director, screenwriter, and producer, born in Bucharest in 1974. He made the short films Half Shaved / Tuns, ras şi frezat (2013) and The Christmas Gift / Cadoul de Crăciun (2018), which won Best Short Award at TIFF, Audience Award at "Żubroffka", Special Mention at Festival du cinéma méditerranéen de Montpellier, Award for Best Short at Cottbus, Grand Prix at Clermont-Ferrand, and European Film Award for Best Short Film. It was also shortlisted for the Oscars in 2020.
Anton and Damian Groves are two half English, half Romanian brothers who were interested in art and storytelling from a young age and they found their voice in filmmaking. Their passion took them to Romania, where they established their own filmmaking company – Studioset – in Bucharest. Since then, they have been telling stories through film, music videos and commercials, having won a selection of awards and screened in many festivals throughout the world including the Cannes Film Festival and at London's BFI. My Father's Shoes won Best Romanian Short at TIFF, Best Romanian Short at Anim'est, Best Animation at UCIN, and Coup de Coeur Canal and the prize of the Young Audience Programme at Clermont-Ferrand.
When: 22-25 July 2021
Where: Latitude Festival, Faraway Forest, Henham Park, Suffolk
Tickets: www.latitudefestival.com