Festen Post Show Talk with director Vlad Massaci
14/11/2011 @ The Pit, Barbican Centre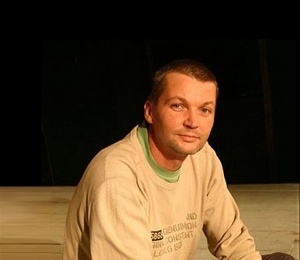 Director Vlad Massaci will explain why truth needs to be repeated over and over again in order to be taken into consideration, in life as well as on stage. Meet him in conversation with John O'Mahony, Guardian journalist, and Anca Ionita, theatre critic and editor in chief of Time Out Bucharest. The event is part of the Nottara Theatre's tour in London with Festen by Thomas Vinterberg and Mogens Rukov. Book tickets here .
Based on the first, multi-award-winning Danish film that emerged from the Dogme 95 movement, this movingly realised stage version blends nuanced performances from its Bucharest ensemble, urging us to reflect on the lasting consequences of turning away from the truth.
Festen is the story of the Klingenfeldt-Hansen family gathered to celebrate a patriarch's 60th birthday. But festivities around the banquet table are interrupted as a startling secret, left to fester over years, is exposed. In Massaci's personal view, the story of the troubled Klingenfeldt-Hansen family is the story of the very society we live in: "one that rejects dealing with recent history. If shrinks for nations existed, we should be making appointments" (Vlad Massaci).
Festen @ The Pit is a rare opportunity to encounter several generations of Romanian actors. The exceptional cast includes Alexandru Repan, Emil Hossu, Catrinel Dumitrescu, Ion Grosu and the young Ada Navrot and Dan Bordeianu.
When: 14 November, 7.45pm
Where: The Pit, Barbican Centre
Tickets: £ 18