EUROPALIA Arts Festival in London: Contemporary Romanian music in the spotlight through five uplifting concerts
30/10 - 06/12/2019 @ Various locations in London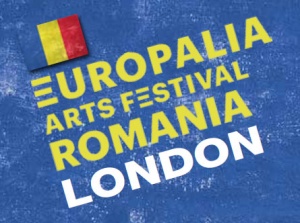 EUROPALIA is a biennial and international multi-arts festival based in Belgium that is celebrating its 50th anniversary, sharing the best of rooted and cutting-edge contemporary culture. Romania has the honour of being guest country at this jubilee edition.
Marking this significant cultural occasion, EUROPALIA Arts Festival makes the short journey across the Channel, inviting music lovers in London to a series of five unmissable concerts that will explore the layers of Romanian musical culture. Eclectic in genre, overall emotion and artistic purpose, each performance reacquaintances the British public with celebrated Romanian and international musicians, passionate in their belief that music at its best is a conversation.
Programme:
30 October, 20.00: Ada Milea and The Balanescu Quartet at Rich Mix. Details here.
7 November, 19.45: Pianist Daniel Ciobanu at St James' Church, Sussex Gardens. Details here.
20 November, 19.00: Fanfare Ciocârlia & Taraf Impex at Electric Brixton. Details here.
22 November, 19.30: Maria Răducanu Quintet at St John's Church, Leytonstone. Details here.
6 December, 19.45: Alex Simu Quintet at St James' Church, Sussex Gardens. Details here.

The London concerts are produced by Kazum in partnership with EUROPALIA Arts Festival and the Romanian Cultural Institute.
For full details about Romania's participation in the EUROPALIA Arts Festival, in Belgium and throughout Europe, please visit: https://europalia.eu/en