DJ Nico de Transilvania's debut EP Launched at the RCI London
20/10/2017 @ Romanian Cultural Institute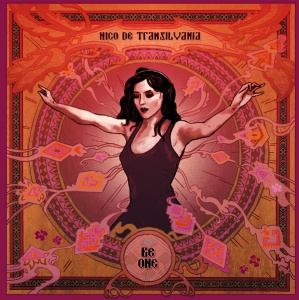 Inexhaustible DJ Nico de Transilvania, the British-Romanian musician and cultural entrepreneur, will launch her first ever EP together with her own label, 'Muzică Without Frontiers', at a signature event in 1 Belgrave Square, fuelled by the beats of a unique style forged in more than 10 years in the dance temples of Europe, North America and Asia. Entitled "Be One", the album has grown from Nico's passion for traditional Romanian and Southeast European melos and electronica, was produced with the support of DJ Tom Beaufoy and was mixed and mastered by sound engineer Wes Maebe featuring voices of Romanian singers Monica Madaş (aka. Monooka) and Elena Pădure and live recordings of various Romanian musicians. The EP's artwork was designed by Finlay Cowan, a visual artist known for his collaboration with Pink Floyd and the Muse.
"A dream come true, my label, "Muzică Without Frontiers", will spread the message of universal community by dissolving all barriers through music, dance and performance. I envision it as a platform for collaboration between artists from around the world." (Nico de Transilvania)
When: Friday, 20 October 2017 from 19:00 to 21:00
Where: Romanian Cultural Institute - 1 Belgrave Square London SW1X 8PH
Entrance is free but it is required to book your ticket on Eventbrite.