Cult Musical Comedy 'Veronica' @ Romanian Cinematheque
27/10/2012 @ 1 Belgrave Square, London, SW1X8PH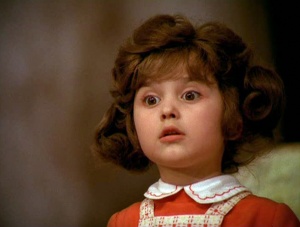 Romanian Cinematheque in London pays tribute to the timeless musical classic Veronica, the most famous children's film in the history of Romanian cinema. Raised to a cult status by generations of young viewers who grew up thrilled by the adventures of Veronica, the film follows an adorable orphan girl on a fantastic journey that teaches her the meaning of courage.
Written and directed by the laureate director Elisabeta Bostan in 1972 and featuring some of the all-time stars of Romanian screen, beautifully choreographed and designed, the film became one of the Communist era blockbusters and generated a string of sequels and imitators. As fresh as it was at the time of releasing, the film still hasn't lost its power to enchant young and old alike.
The trailer of the film here.
Romania | 1972 | 92 min | director: Elisabeta Bostan | cast: Lulu Mihăescu, Margareta Pâslaru, Dem Radulescu, Vasilica Tastaman, Angela Moldovan, Manuela Harabor, George Mihăiţa. In Romanian with English subtitles.
The 'Romanian Cinematheque' project is realized in partnership with the National Centre for Cinematography in Romania (CNC).
When: Saturday 27 October 2012, 1pm
Where: Romanian Cultural Institute London
Admission is free but seats are limited. Early booking is well recommended. Please reserve your seats at T: 020 7752 0134, E: office@icr-london.co.uk.