Creative Industries at a Cross-roads
15/03/2018 @ The National Gallery, London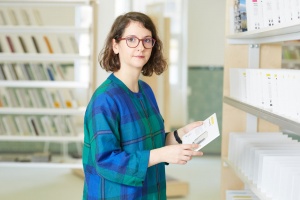 The Creative Industries Federation, one of Europe's leading advocate of the creative sector, is bringing together senior politicians, cultural and business leaders, practitioners, academics and activists to discuss how Brexit will change the dynamics of the creative industries and the relationships between Britain and the rest of the world, and first of all Europe. Cultural manager and activist Sabina Baciu, the Executive Director of ORICUM Association, will bring a Romanian perspective to the 'The Creative Industries Beyond Brexit' Conference as a member of an international panel examining the future of British-European collaboration in the field.
With a background in communication and new media, Sabina Baciu has in the past 10 years been working in various creative projects as a communicator and project manager, from jazz festivals to trainings in entrepreneurship and from conferences dedicated to the creative sector to educational projects. She is currently developing MATER, the first materials library in Romania and SE Europe and working with the creative community of Nod Makerspace, Romania's largest makerspace and co-working space for creative industries.
When: 15 March 2018, 1-7PM.
Where: The National Gallery, Trafalgar Square, London, England WC2N 5DN

Tickets: https://federation.force.com/CPBase__event_detail?id=a1U41000002GsvlEAC