Connecting Culture: UK-Romania
10/10/2018 @ Romanian Cultural Institute, 1 Belgrave Square, SW1X8PH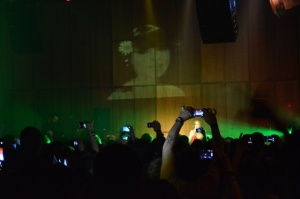 As a celebration of Romania's Centenary and the British Council's 80th anniversary in Romania, the Romanian Cultural Institute and British Council Romania set out to honour the close cultural cooperation between Romania and the UK in an event meant to bring together some of the most active and innovative artists and cultural managers from both sides of the English Channel.
The event is designed to provide leading artists and representatives of cultural organisations from Romania and across the United Kingdom with a unique opportunity to connect and capitalize on the trusted expertise of two established cultural institutions, while also building new and lasting partnerships which will enable this collaboration to continue well into the future.
The evening concludes with a DJ set aimed at the general public, which will take us back to our childhood years and the music of those times. Our special guests are Discotecă, a pop-sound archaeology team founded by Batiscaf Radio, Coughy and Sillyconductor, whose purpose is to bring to the surface artefacts of Romanian pop music, with a focus on the period between the 1960s and the 1990s. Discotecă is a concept which goes beyond the act of bringing in a live set former pop stars from times long gone, it also brings together the old and the new.
When: Wednesday 10 October 2018, 8-10pm
Where: Romanian Cultural Institute, 1 Belgrave Square, London SW1X8PH
Free entry. Please confirm your attendance at the DJ set on Eventbrite.