Conference: Project Romania 2020: Solutions for a Competitive Romania
16 - 18/11/2012 @ ICR London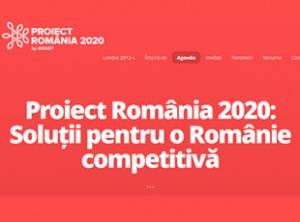 Global Romanian Society of Young Professionals (GRASP) is aiming to discern, in a conference organized between 16-18 November with the support of Romanian Embassy in London and the Romanian Cultural Institute in London and held under the patronage of HE dr. Ion Jinga, the Romanian Ambassador to the Court of St James's, practical and working ways to increase Romania's competitiveness.
Like the previous GRASP conference, the event will take place at the Romanian Cultural Institute in 1 Belgrave Square and will be attended by some of the most talented young Romanian professionals from around the world and by luminaries of business, diplomacy, academia, and government.
Learn more about the conference here.