Christmas Tree Celebration: 'The Book of Stories', a Musical by and for Children
08/12/2018 @ Romanian Cultural Institute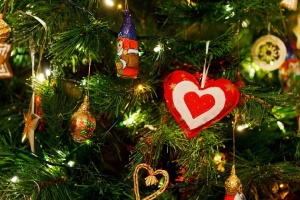 The Embassy of Romania in London, with the support of the Romanian Cultural Institute, kindly invite you to the Christmas Tree Celebration, a winter holiday event for the Romanians living in the United Kingdom.
Come along not only for Father Christmas but also for 'The Book of Stories', the first musical by and for children of the Romanian community in London! The play is created and directed by well-known Romanian actor and comedian Dragoş Moştenescu, with children of the AB Music Academy in London.
'The Book of Stories' is a Romanian-language musical play full of fairy tale characters who lose their identity and purpose in life when the bad Ogre steals the book of stories. They are determined to get it back and restore the kingdom of fairy tales at its rightful place.
Please note this event is in Romanian only!
Saturday 8 December, 3pm, 1 Belgrave Square, London, SW1X8PH