Book Launch: The Tragic Romanian 50s Through the Lens of a British Novelist
13/03/2012 @ ICR London, 1 Belgrave Square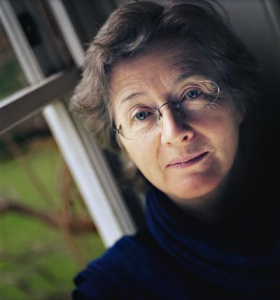 We are delighted to host the launch of the novel Painter of Silence, by British writer Georgina Harding, a story about a moving and utterly original friendship. Freshly released by Bloomsbury Publishing – one of the most prominent publishing houses on the London scene and our partners for the event –, the novel illuminates different angles of the dramatic Romanian 50s.
Beautiful, spare and intense, Painter of Silence has gathered wide critical acclaim: Georgina Harding's style was compared to the likes of Anne Michaels, Michael Ondaatje and Sandor Marai. The novel gravitates around Augustin, an odd man who is found on the steps of a hospital, in a Moldovan village, and who starts to draw in order to retell his life. The only one who understands his drawings is Safta, a young nurse, and also an old acquaintance. Through images which make up an extraordinary vision, Augustin tells his story and the story of a land shattered by war, marked by loss and redeemed by hope.
Georgina Harding is the author of the novel The Solitude of Thomas Cave (Bloomsbury, 2007), and two works of non-fiction – Tranquebar: A Season in South India and In Another Europe. The Spy Game, her second novel (Bloomsbury, 2009), was shortlisted for The Encore Award 2011.
The evening will start with a presentation of the novel by Alexandra Pringle, editor-in-chief Bloomsbury Publishing, followed by the author's reading and book signing.
The book can be purchased from Bloomsbury website (£13.49): http://www.bloomsbury.com/Painter-of-Silence/Georgina-Harding/books/details/9781408821121.
Venue: Romanian Cultural Institute, 1 Belgrave Square, SW1X8PH
Date: Tue 13 March, 7pm
Free entrance. Please RSVP at alexandra.rusu@icr-london.co.uk or 020 7752 0134.